Creating Environments that
Creating Environments that Heal: This Manuscript Explains the ways to Improve patient Safety Taking into Consideration of How the Environment Plays a Critical Role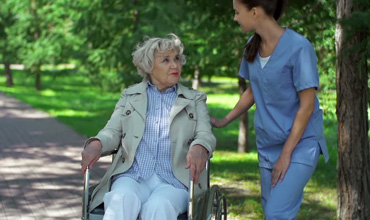 DOI: 10.21522/TIJNR.2015.02.02.Art025
Authors : Jayamargin Hemalatha
Abstract:
The patient environment of care plays a vital role in the discipline of patient safety for every hospital. Demonstrating that the hospital is a safe place for patients and for those that work there should be of the utmost importance for all healthcare personnel. This article broadly describes or outlines ten important points that will improve overall patient and staff safety in any hospital or healthcare set-up to ensure safety and increase patient satisfaction.
References:
[1]. AHRQ PSNet Patient Safety Network. Error chain. [Accessed October 20, 2007]. http://psnet.ahrq.gov/glossary.aspx#E.
[2]. Bowen F, Newenham-Kahindi A, Herremans I. When suits meet roots: the antecedents and consequences of community engagement strategy. J Bus Ethics. 2010; 14(2):297–318.
[3]. Crawford MJ, Rutter D, Manley C, Weaver T, Bhui K, Fulop N, Tyrer P. Systematic review of involving patients in the planning and development of health care. BMJ. 2002; 14(7375):1263. [PMC free article] [PubMed]
[4]. Chung EY-H, Packer T, Yau M. When East meets Wests: community-based rehabilitation in Chinese communities. Disabil Rehabil. 2011;14(8):697–705. [PubMed]
[5]. De Saussure F. Nature of the Linguistic Sign. Course in General Linguistics. 1916.
[6]. Fakih, H. P. E. (2006). "New Designed Hospital Can Enhance Safety".
[7]. https://www.ecri.org/2014hazards
[8]. http://www.psqh.com/marapr05/noise.html
[9]. Lavizzo-Mourey R. Building a Culture of Health. Available at: http:/www.rwjf.org. Accessed December 10, 2014.
[10]. Mazer, Susan (2005) "Error Reduction through Hospital Noise Control," Patient Safety and Quality Healthcare. March-April, 2005
[11]. Nightingale, F. (1860). Notes on Nursing: What it is and what it is not (First American Edition ed.). New York: D. Appleton & Co
[12]. Patient Protection and Affordable Care Act, Pub L No. 111–148, 42 U.S.C. §§ 18001-18121 (2010).
[13]. Paper presented at the Med Health 2006, "Quality and Safety." Arab Hospital Federation
[14]. Rubenstein L, Chang B, Keeler E, et al. Measuring the quality of nursing surveillance activities for five diseases before and after implementation of the DRG-based prospective payment system. Paper presented at Patient outcomes research: examining the effectiveness of nursing practice; 1992; Bethesda, MD.
[15]. Szasz TS, Hollander MH. A contribution to the philosophy of medicine: the basic models of the doctor-patient relationship. Arch Intern Med. 1956; 14(5):585. [PubMed]
[16]. World Health Organization. Declaration of Alma-Ata. Available at: http://www.who.int/publications/almaata_declaration_en.pdf. Accessed December 10, 2014.
[17]. www.healinghealth.com