Diabetes Type 2 – Case Study of Patients Between Ages of 10 and 28 at Demerara Paradise Limited of Guyana in 2018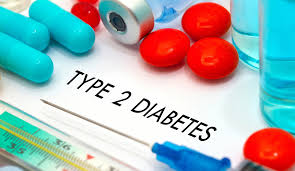 Authors : B. Nipan, D.K. Brooks
Abstract:
Introduction: Chronic Disease Research Centre and head of the Port of Spain non-communicable diseases (NDCs) Evaluation team, Dr Alafia Samuels indicated that Guyana and Trinidad and Tobago have the highest mortality for premature cardiovascular disease and diabetes in the Americas. (Guyana Chronicle, 2018).
Methods: The Current Investigation has a general objective to describe clinical and biochemical features of children, adolescents and young adults with recent onset type 2 diabetes mellitus. Retrospective study that included adolescents and adults between the ages of 13 and 28 with fasting glucose above 126 mg/dl, absence of antiGAD and C peptide above 1.5 ng/dl. Patients with previous diagnosis of type 1 diabetes, diabetes type MODY or drug associated diabetes were excluded.
Results: Mean age was 16 years; 59% were females, and 43% had at least one parent with type 2 diabetes. At the time of diagnosis, the body mass index was 42.8 kg/m2; 85% had acanthosis nigricans and 68% had Tanner stage IV or V. Initial treatment included oral hypoglycemic drugs in 75%, metformin was the most common drug used (64.3%). Only 41% of cases received insulin.
Conclusion: Children and adolescents with type 2 diabetes in this setting have a high frequency of obesity, acanthosis nigricans and family history of type 2 diabetes. In general, these patients have poorly metabolic control and receive metformin as initial treatment.
Keywords: Diabetes mellitus type 2, Obesity, Insulin resistance, Child, Adolescent, Young adult.
References: