Adherence to Medical Treatments Among HIV/AIDS Positive Patients Attending Antiretroviral Therapy Clinics in Nasarawa State, Nigeria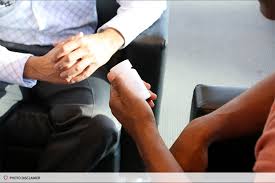 DOI: 10.21522/TIJCR.2014.SE.19.02.Art001
Authors : Emmanuel O Chukwu, Ojedokun J P, Azihaiwe A. Nedu
Abstract:
Poor adherence to medical treatment is a general problem among HIV/AIDS patients attending ART Clinics in Nasarawa State and this often leads to viral unsupression and treatment failure. This cross-sectional descriptive research aimed at assessing the contributing factors to poor adherence in medical treatment among HIV positive patients. Self-structured and validated questionnaires were used to collect data from HIV/AIDS positive patients. Simple random sampling technique was used to select 400 samples after cluster sampling technique was used to select some ART clinics used for the study. All data collected were analyzed using MINITAB 14 and presented in figures and percentages using frequency distribution table. Findings showed that 90% of the respondents have knowledge on the medical management, information and the use of drug as a means of treatment. 80% accepted that the best method is the use of drugs while 90% also agree that the knowledge will improve adherence. 60% of the respondents had misconception that HIV antibody tests are not reliable while 30% believe that HIV can be detected by appearance. Reasons for defaults included perceived stigma/discrimination (50%), forgetfulness (25%), and use of herbal medicine (20%). 70% of the defaulters stopped their medication within 1 to 3 months of initiation. It was concluded that there is need for health workers in ART clinics to enhance adherence counseling to these clients /patients to improve adherence and dismiss their misconceptions as successful way of achieving viral suppression in treatment and hurting transmission of HIV/AIDS.
Keywords
: Adherence, Treatment, HIV/AIDS Patients, Antiretroviral, Therapy.
References:
[1]. Adegoke OA and Zerish ZN. (2013). The Complex Na­ture of Adherence in the Management of HIV/AIDS as a Chronic Medical Condition. Journal of Diseases. 1(1): 18-35.
[2]. Aliyu N. (2014). Factors Associated with Adherence to Antiretroviral Therapy Among People Living with HIV/ AIDS Attending Federal Medical Centre, Gusau, Zamfara State. A Thesis Submitted to Post Graduate School, Ah­madu Bello University Zaria, in Partial Fulfilment of the Requirements for Award of Master of Public Health (Field Epidemiology) Degree.
[3]. Asmare M, Aychiluhem M, Ayana M, and Jara D. (2014). Level of ART Adherence and Associated Factors among HIV Sero- Positive Adult on Highly Active Antiretroviral Therapy in Debre Markos Referral Hospital, Northwest Ethiopia. J Antivirals and Antiretrovirals. 6:120-126.
[4]. Bello SI. (2011). HIV/AIDS Patients' Adherence to Anti­retroviral Therapy in Sobi Specialist Hospital, Ilorin, Nige­ria. Global Journal of Medical research. 11(2).
[5]. Bernard NM, Margaret NK, Peter KK, Ephantus WK, et al. (2011). Factors Associated with Default from Treatment Among Tuberculosis Patients in Nairobi Province, Kenya: A case control study. BMC Public Health. 11: 696.
[6]. Catherine MN, Janetta R and Seter S. (2015). Knowledge About HIV and AIDS Among Young Women. Open Jour­nal of Nursing. 5: 558-565.
[7]. Daniel O.J, Oladapo OT, Ogundahunsi OA, Fagbenro S, et al. (2008). Default from Anti-Retroviral Treatment Pro­gramme in Sagamu, Nigeria. African Journal of Biomedical Research. 11: 221- 224.
[8]. Francois NS, Brian HH, Christiaan BB and Martie SL. (2015). The Impact of HIV/AIDS on Compliance with Antidepressant Treatment in major Depressive Disorder: A Prospective Study in a South African Private Healthcare Cohort. AIDS Research and Therapy. 12: 9.
[9]. Gugulethu M. (2008). Psychological Factors that affect Ad­herence to Anti-Retroviral Therapy Amongst HIV/AIDS Patients at Kalafong Hospital. Mini-Dissertation Submitted in Partial Fulfilment of the Requirements for the De­gree of MA (Clinical Psychology), University of Pretoria.
[10]. Haftay G, Henock G, Mussie A and Girmatsion F. (2014). Knowledge and Misconception on HIV/AIDS and Associ­ated Factors among Primary School Students within the Window of Opportunity in Mekelle City, North Ethiopia. International Journal of Pharma Sciences and Research. 5(11): 831-841.
[11]. Hong SY, Thompson D, Wanke C, Omosa G, et al. (2012). Knowledge of HIV Transmission and Associated Factors Among HIV-Positive and HIV-Negative Patients in Rural Kenya. Journal of AIDS and Clinical Research. 3: 170.
[12]. Malleshappa K, Shivaram K and Shashikumar. (2012). Awareness and Attitude of Youth Toward HIV/AIDS in Rural Southern India. Biomedical Research. 23(2): 241- 246.
[13]. Nalan LF and Nalan L. (2012). Knowledge Levels and Misconceptions About HIV/AIDS: What do University Students in Turkey Really know? International Journal of Humanities and Social Science. 2(12).
[14]. Nazrul IM, Nazrul H, Rocky KC and Sabbir H. (2015). Factors Associated with Misconceptions About HIV Transmission Among Ever-Married Women in Bangla­desh. Hobby Center for Public Policy White Paper Series.
[15]. Nsimba S.E.D, Irunde H and Comoro C. (2010). Barriers to ARV Adherence Among HIV/AIDS Positive Persons Tak­ing Anti-Retroviral Therapy in Two Tanzanian Regions 8-12 Months After Program Initiation. Journal of AIDS and Clinical Research. 1: 111.
[16]. Raheel H, White F, Kadir MM and Fatmi Z. (2007). Knowledge and Beliefs of Adolescents Regarding Sexually Transmitted Infections and HIV/AIDS in a Rural Dis­trict in Pakistan. Journal of Pakistan Medical Association. 57(1): 8-11.
[17]. Rotem B, Margalit L and Doron H. (2014). Assessment of the Knowledge and Attitudes Regarding HIV/AIDS Among Pre-clinical Medical Students in Israel. BMC Res Notes. 7: 168.
[18]. Sharada PW, Padam S, Julian R, Jennifer VF, et al. (2012). Factors Influencing Adherence to Antiretroviral Treat­ment in Nepal: A Mixed-Methods Study. PLoS One. 7(5): e35547.
[19]. Subrata C and Partha JH. (2011). Misconception and Knowledge Regarding HIV/AIDS Among Married Women in the Reproductive Age Group in Assam, India. World Applied Sciences Journal. 15(7): 966-972.
[20]. Sukhvinder SO, Nilima S, Vikrant M, Charumohan M, et al. (2014). Knowledge and Attitude of Faculty Members Working in Dental Institutions towards the Dental Treatment of Patients with HIV/AIDS. International Scholarly Research Notices. 2014(2014), Article ID 429692, 10 pages.
[21]. Thomson KA, Cheti EO and Reid T. (2011). Implementation and Outcomes of an Active Defaulter Tracing System for HIV, Prevention of Mother to Child Transmission of HIV (PMTCT), and TB Patients in Kibera, Nairobi, Kenya. Journal of Transactions of the Royal Society of Tropical Medicine and Hygiene. 105(6): 320-326
[22]. Yoko I, Nao M, SanaeT, Mizue M, et al. (2017). Experiences of Patients with HIV/AIDS Receiving Mid- and Long-term Care in Japan: A qualitative study. International Journal of Nursing Sciences. 4(2): 99-104.