Translational Research in
Translational Research in Cancer Research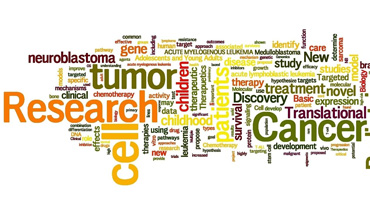 Abstract:
Translational research is basic research that uses in betterment of the patient health. It includes laboratory based research and research in human subjects, populations and communities. In past decades researcher and theirs researches have clearly focused on importance of the basic research in clinical improvement, human health, etc. Implementation of translational research as a key component of drug development and clinical research is complex and involves patients in various ways. Thereby it imposes some new ethical, legal, logistical and management constrains. Moreover translational research may require highly sophisticated machines, specific imaging techniques, biochemistry laboratories and imposes other infrastructural prerequisites, some of which should be in the direct vicinity of the clinical trial site. The usefulness of data generated during monitoring of such clinical trials with biologic/mechanistic endpoints is highly dependent on the quality of the assays and the availability of sufficient numbers of samples to conduct valid analyses.
KEYWORDS: Translational Research, Clinical trial, Basic research, cancer, Cancer treatment.
References:
[1.] Baumann, M., Bentzen, S. M., Doerr, W., Joiner, M. C., Saunders, M., Tannock, (2001). If The Translational Research Chain: Is it delivering the Goods?. Int J Radiation Oncology Biol Phys, 49 suppl 2, 345-351.
[2.] Cheung, K., Ruttenberg, A., Clark, T., Bug, W., Samwald, M., Bodenreider O, et al (2007). Advancing translational research with the Sematic Web. BMC Bioinformatics , 8 suppl 3, S2.
[3.] Darja Pavlin, Maja Cemazar, Gregor Sersa and Natasa Tozon (2012) IL-12 based gene therapy in veterinary medicine. Journal of Translational Medicine, 10,234.
[4.] Davidoff, F., Batalden, P. ( 2005). Toward stronger evidence on quality improvement: draft publication guidelines: the beginning of a consensus project. Qual Saf Health Care, 14(5):319-325.
[5.] Domenico Ribatti (2008). Judah Folkman, a pioneer in the study of angiogenesis- Angiogenesis. 2008 March, 11(1), 3–10. Published online 2008 February 5. Doi: 10.1007/s10456-008-9092-6.
[6.] Elina, A., Kiss (2011). Natural Aryl Hydrocarbon Receptor Ligands Control Organogenesis of Intestinal Lymphoid Follicles, American Association for the Advancement of ScienceCenter for Organogenesis; Science. DOI: 10.1126/science.1214914.
[7.] Engaging basic scientists in translational research: identifying opportunities, overcoming obstacle. Doi:10.1186/1479-5876-10-72.
[8.] Family Practice Oncology Network Journal Issue Number 21, fall 2013, BC Cancer Agency, taken from www.fpon.ca.
[9.] Folkman, J., Hochberg, M. (1983). Self-regulation of growth in three dimensions. J Exp Med 138, 745–753.
[10.] Fontanarosa, P. B, DeAngelis, C. D.- JAMA. (2002). Basic science and translational research, 287(13),1728.
[11.] Gaudette, L. A., Lee, J. (1997). Cancer incidence in Canada, 1969-1993. Ottawa: Health Statistics Division, Statistics Canada. Catalogue 82-566-XPB. Occasional.
[12.] Geevarghese, S. K., Geller, D. A., de Haan, H. A., Hörer, M., Knoll, A.E., Mescheder A, Nemunaitis, J., Reid, T.R., Sze, D.Y., Tanabe, K.K., Tawfik, H.(2010). Phase I/II study of oncolytic herpes simplex virus NV1020 in patients with extensively pretreated refractory colorectal cancer metastatic to the liver, 21(9),1119-28. Doi: 10.1089/hum.2010.020.
[13.] Girish Sardana (2008). PROTEOMIC ANALYSIS OF PROSTATE CANCER CELL LINE CONDITIONED MEDIA FOR THE DISCOVERY OF CANDIDATE BIOMARKERS FOR PROSTATE CANCER, University of Toronto.
[14.] Grasso, C. S., Wu, Y.M., Robinson, D.R., Cao, X., Dhanasekaran, S.M., Khan, A.P., Quist, M.J., Jing X., Lonigro, R.J., Brenner, J.C., Asangani, I.A., Ateeq, B., Chun, S. Y., Siddiqui, J., Sam, L., Anstett M., Mehra, R., Prensner, J.R., Palanisamy, N., Ryslik, G.A., Vandin, F., Raphael, B.J., Kunju, L.P., Rhodes, D.R., Pienta, K.J., Chinnaiyan, A.M., Tomlins, S.A. (2012 Jul 12). University of Michigan North Campus Research - The mutational landscape of lethal castration-resistant prostate cancer, 487(7406), 239-43. Doi: 10.1038/nature11125.
[15.] Jennifer, A., Hobin, Anne, M., Deschamps, Richard, Bockman, (2012). Engaging basic scientists in translational research: identifying opportunities, overcoming obstacles. Journal of Translational Medicine, 0:72. Doi:10.1186/1479-5876-10-72.
[16.] Kerner, J.F., Guirguis-Blake, J., Hennessy, K. D., et al. (2005). Translating research into improved outcomes in comprehensive cancer control. Cancer Causes Control, 16(suppl 1), 27-40.
[17.] Kerner, J.F., J., Contin, Educ, (2006). Knowledge translation versus knowledge integration: a "funder's" perspective. 26(1):72-80.
[18.] Linder, S., Shoshan, M. C. ( 2006). Is translational research compatible with preclinical publication strategies? Radiation Oncology; 1:4.
[19.] Matthew, Bogyo, Pauline, M., Rudd, (2013). New Technologies and their impact on 'omics' research. Current Opinion in Chemical Biology 2013, 17:1 – 3.
[20.] McGlynn, E.A., Asch, S. M., Adams, J., et al. The quality of health care delivered to adults in the United States.
[21.] Michael Retsky, Romano Demicheli, William, J.M., Hrushesky, Patrice, Forget, Marc De, Kock, Isaac, Gukas, Rick, A., Rogers, Michael, Baum, Katharine, Pachmann, Jayant, S. Vaidya, (2012).Promising development from translational or perhaps anti-translational research in breast cancer. Clinical and Translational Medicine 2012, 1:17.
[22.] Mitesh, Phale,(2009) . Transalational Research: Looking into the crystal. Asian Journal of Pharmaceutical and Clinical Research, Vol.2 Issue 4.
[23.] Mold, J.W., Peterson, K. A., Ann, Fam, Med, 2005. Primary care practice-based research networks: working at the interface between research and quality improvement, 3(suppl 1):S12-S20.
[24.] Robert Hardie,(2002). Translational Prostate Cancer Research Group , London Health Sciences Centre (LHSC).
[25.] National Institutes of Health , Breast Cancer - MedlinePlus Health Information.
[26.] National Institutes of Health, (2007). Institutional Clinical and Translational Science Award (U54).
[27.] NIH (2004). NIH Roadmap: Reengineering the Clinical Research Enterprise Regional Translational Research Centers Interim Report.
[28.] NIH (2009). "NIH Announces New Program to Develop Therapeutics for Rare and Neglected Diseases."
[29.] Roger Kornberg (2001). The eukaryotic gene transcription machinery BIOLOGICAL CHEMISTRY Kornberg. R. D. 382 (8), 1103-1107.
[30.] Science Citation Index Expanded; Journal Citation Reports/Science Edition; Biological Abstracts; BIOSIS Preview, Scopus, Google Scholar.
[31.] Scott, L., Friedman, Dean, Sheppard, Jeremy, S., Duffield and Shelia Violette, (2013). Therapy for Fibrotic Diseases: Nearing the Starting Line , Sci Transl Med 9 January 2013: 167sr1. [DOI:10.1126/scitranslmed.3004700].
[32.] Stanford Medicine – (2012) Clinical Trials & Translational Research - Online tool helps those with BRCA mutations understand options - http://med.stanford.edu/ism/2012/april/brca-tool-0409.html#sthash.erKXavK6.dpuf).
[33.] Steven, H., Woolf, M. D., M.P.H. (2008). The Meaning of Translational Research and Why It Matters, National Institutes of Health. JAMA; January 9/16,—Vol 299, No. 2.
[34.] Sung, N. S, Crowley, W.F., Jr, Genel M. (2003). Central challenges facing the national clinical research enterprise. et al. New English Jouranal Med, JAMA, 348(26),2635-2645.
[35.] Translational Prostate Cancer Research Group; Prostate Cancer Clinical Trials, University of Western Ontario Division of Urology.