Malaria control Knowledge
Malaria control: Knowledge and Practice among Over-the-Counter Medicine Sellers in the Pru, Sene and Atebubu-Amantin Districts, Brong Ahafo Region, Ghana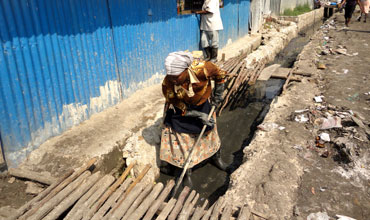 DOI: 10.21522/TIJCR.2014.03.01.Art009
Authors : Mensah S.J.A, Addai-Mensa O, Nagai. H. N
Abstract:
Background: Malaria continues to be a major health burden worldwide. In Ghana, Over-the-Counter (OTC) medicine sellers and community pharmacies are known private medicine outlets patients access for malaria treatment. The aim of this study was to assess the knowledge and practice on malaria control among OTC medicine sellers in the Pru, Sene West and East and Atebubu-Amantin districts in the Brong Ahafo region of Ghana. Method: A cross-sectional descriptive study was conducted using a structured questionnaire. Sixty-two (62) OTC medicine sellers were randomly selected, informed consent sought and interviewed on malaria transmission, symptoms, prevention, diagnosis and treatment, antimalarial medicine stock and malaria training participated in. Data entry, editing and analysis were done using SPSS. Results: The study revealed a high knowledge on malaria transmission vector, symptoms and prevention with 63% of the OTC medicine sellers have participated in at least one malaria training organized either by the Pharmacy council and/or partners within the past two years. Only 26.2% of OTC medicine sellers use the malaria rapid diagnostic test (RDT) kit to diagnosis and confirm suspected malaria. Majority (65.6%) of OTC medicine sellers often recommend Artemether Lumefantrine (AL) to patients to treat uncomplicated malaria, with between 26% to 43.5% of them haven herbal preparations, sulphadoxine pyrimethamine (SP), monotherapies (only artesunate, or only amodiaquine or only artemether or only lumefantrine) and quinine as the alternative antimalarial medicines at the shop. Most OTC medicine sellers do not comply with the national antimalarial drug treatment guidelines. There was a significant difference (p<0.05) between the malaria management knowledge and skills of a trained OTC medicine seller and a non trained one. Conclusion: Trained OTC medicine sellers have better malaria management knowledge and skills than the non -trained ones. Recommendation: Periodic malaria training of all OTC medicine sellers which focuses on effective diagnosis and treatment would significantly improve the knowledge and the skills in malaria management and control among OTC medicine sellers at the community level.
Keywords: Malaria, Knowledge, Practice, OTC medicine seller, Pru, Sene, Atebubu-Amantin
References:
[1.] Addai-Mensah O,: Establishment of a phage display platform for the isolation of Plasmodium falcipurum, monoclonal antibodies, Research thesis, RWTH Aachen University: page 1, October, 2014
[2.] Affordable Medicine Facility-malaria (AMFm) first-line buyers list, Global Fund, September, 2013.
[3.] Ahorlu CK, Dunyo SK, Afari EA, Koram KA, Nkrumah FK: Malaria-related beliefs and behaviour in southern Ghana: implications for treatment, prevention and control. Trop Med Int Health 2: 488–499,1997
[4.] Buabeng K.O, The Role of the Pharmaceutical Sector in malaria Control in Ghana, Faculty of Health Science, University of Eastern Finland 2010
[5.] Cohen JC, Gyansa-Lutterodt M, Torpey K, Esmail LC, Kurokawa G: TRIPS, the Doha Declaration and increasing access to medicines: policy options for Ghana. Global Health 1: 17, 2005
[6.] Danquah D.A , Evaluating Access to Anti-Malaria medicine and quality of Service delivery by Community Pharmacies and Licensed Chemical Shops in Ashanti Region, Ghana 2010
[7.] FHI 360, OTC medicine sellers identification and selection exercise, Pru, Sene and Atebubu-Amantin districts, 2015, Ghana
[8.] Gallup, JL; Sachs, JD. The economic burden of malaria. Am J Trop Med Hyg. 2001;64:85–96. [PubMed]
[9.] Ghana district map -www.ghanadistricts.com/home) accessed on May 5th, 2015
[10.] Global Fund AMFm pricing , August 2010 report
[11.] Goodman C, Brieger W, Unwin A, Mills A, Meek S, Greer G: Medicine sellers and malaria treatment in sub-Saharan Africa: what do they do and how can their practice be improved? Am J Trop Med Hyg 77 (Suppl 6): 203–218, 2007a
[12.] Health Partners Ghana. Management of malaria by care givers and licensed chemical sellers in the Ashanti Region, Ghana. A baseline survey of the MAM Project October, 2008.
[13.] Ministry of Health (GNDP) Ghana: Ghana national drug policy, second edition 2004. Accessed May 4th 2015 from
http://who.int/countries/gha/publications/Ghana_National_DrugPolicy_2nd_Edition.pdf
[14.] Pharmacy Council, Ghana: Practice standards for pharmacist and licensed chemical sellers, 2004.
[15.] Republic of Ghana (Pharmacy ACT 489): Pharmacy Council ACT, 1994
[16.] WHO The Roll Back Malaria strategy for improving access to treatment through home management of malaria. World Health Organization. 2005.
[17.] World Health Organization: Guidelines for Treatment of Malaria, 2015
[18.] World Health Organization: World Malaria Report 2015.