Effect of Structured In-service Education on Knowledge level among Nurses Working in Surgical Units in Private Tertiary Hospital Islamabad, Pakistan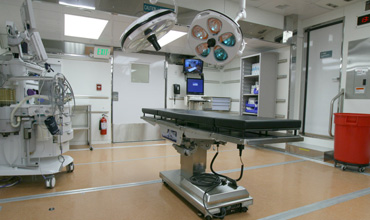 DOI: 10.21522/TIJCR.2014.03.02.Art015
Abstract:
Background: Colostomy care is an important nursing intervention to ensure patient and family centered care. A number of patients go through colostomy procedure annually. The assessment of nurse's knowledge of colostomy care has not been conducted before in study hospital. Therefore, it is important to assess the knowledge of nurses caring for colostomy patients.
Purpose: The purpose of this study was to determine the effect of structured in-service education on knowledge level among nurses working in male and female surgical units.
Method: Participatory Action Research (PAR) approach was selected using pre and post - test method to assess the nurse's knowledge regarding colostomy care after the approval of IRB in a tertiary hospital, Islamabad, Pakistan.
Sample: The purposive sampling technique was used to select the study participants (n=39).
Finding: The study findings showed that in pre-test nearly all of the study participants (n=36, 92.3%) received the score between 0-10 (poor and average). While in post-test the majority of the study participants (n=34, 87.18%) received the score between 21-25 (excellent). Pair t-test showed the mean score in pre-test 6.08 ±3.74 and post-test mean score 22.38±5.54, P-value < 0.05, Paired't' test revealed that the nurses gained significant knowledge after the structured in-service education.
Conclusion: The study concluded that there is an intense need for nurse managers to pay attention to this special area of nursing care by developing the mechanism for nurse's in-service education on regular basis for colostomy care. Moreover, future researches are warranted to validate the findings of this study.
Keywords: Colostomy care, pre-test, post-test, nurse's knowledge, assessment, in-service education.
References:
[1]. Anaraki, F., Vafaie, M., Behboo, R., Maghsoodi, N., Esmaeilpour, S., & Safaee, A. (2012). Quality of life outcomes in patients living with stoma. Indian Journal of Palliative Care, 18(3), 176-180. doi: 10.4103/0973-1075.105687
[2]. Ardigo, F. S., & Amante, L. N. (2013). Knowledge of the Professional about Nursing Care of People With ostomies and their Families. Text Context Nursing, 22(4), 1064-1071. doi: https://dx.doi.org/10.1590/S0104-07072013000400024
[3]. Baldwin, C. M., Grant, M., Wendel, C., Hornbrook, M. C., Herrinton, L. J., McMullen, C., & Krouse, R. S. (2009). Gender differences in sleep disruption and fatigue on quality of life among persons with ostomies. J Clin Sleep Med, 5(4), 335-343.
[4]. Bales, I. (2010). Testing a computer-based ostomy care training resource for staff nurses. Ostomy Wound Manage, 56(5), 60-69.
[5]. Bhzeh, N. M., Teleb, S. M., Mahmoud, M. A., & Soliman, A. M. (2013). Colostomy: Developing Nursing Care Standards for Patient with Colostomy. The Medical Journal of Cairo University, 81(2), 57-64.
[6]. Bulkley, J., McMullen, C. K., Hornbrook, M. C., Grant, M., Altschuler, A., Wendel, C. S., & Krouse, R. S. (2013). Spiritual well-being in long-term colorectal cancer survivors with ostomies. Psychooncology, 22(11), 2513-2521. doi: 10.1002/pon.3318
[7]. Burch, J. (2011). Resuming a normal life: holistic care of the person with an ostomy. British Journal of Community Nursing, 16(8), 366-373. doi: 10.12968/bjcn.2011.16.8.366
[8]. Dabirian, A., Yaghmaei, F., Rassouli, M., & Tafreshi, M. Z. (2011). Quality of life in ostomy patients: a qualitative study. Patient preference and adherence, 5, 1-5. doi: 10.2147/ppa.s14508
[9]. Gül, P., Ayhan, A., & Tevfik, P. (2013). Emotions of gynecologic cancer patients dealing with permanent colostomy: a qualitative interview study. Journal of Cancer Therapy, 4(6), 1060-1067. doi: http://dx.doi.org/10.4236/jct.2013.46120
[10]. Krans, B. (January 8, 2016). What is Colostomy Retrieved June 28, 2016, from http://www.healthline.com/health/colostomy#Overview1
[11]. Krouse, R. S., Herrinton, L. J., Grant, M., Wendel, C. S., Green, S. B., Mohler, M. J., … Hornbrook, M. C. (2009). Health-Related Quality of Life Among Long-Term Rectal Cancer Survivors With an Ostomy: Manifestations by Sex. Journal of Clinical Oncology, 27(28), 4664-4670. doi: doi:10.1200/JCO.2008.20.9502
[12]. Lebona, B., Jasmine, E., Lakshmi, K., & Indira, D. (2016). Assess the knowledge regarding colostomy care among staff nurses and nursing students in NMCH, Nellore International Journal of Applied Research, 2(5), 306-310.
[13]. Polit, D. F., & Beck, C. T. (2004). Nursing research principles and methods (Seventh ed.). Philadelphia: Lippincott Williams & Wilkins.
[14]. Recalla, S., English, K., Nazarali, R., Mayo, S., Miller, D., & Gray, M. (2013). Ostomy care and management: a systematic review. Journal Wound Ostomy Continence Nurses, 40(5), 489-500; quiz E481-482. doi: 10.1097/WON.0b013e3182a219a1
[15]. Sinha, A., Goyal, H., Singh, S., & Rana, S. P. (2009). Quality of life of ostomates with the selected factors in a selected hospital of delhi with a view to develop guidelines for the health professionals. Indian journal of palliative care, 15(2), 111-114. doi: 10.4103/0973-1075.58455
[16]. Smith, D. M., Loewenstein, G., Rozin, P., Sherriff, R. L., & Ubel, P. A. (2007). Sensitivity to disgust, stigma, and adjustment to life with a colostomy. Journal of research in personality, 41(4), 787-803. doi: 10.1016/j.jrp.2006.09.006
[17]. Sun, V., Grant, M., McMullen, C. K., Altschuler, A., Mohler, M. J., Hornbrook, M. C., … Krouse, R. S. (2014). From diagnosis through survivorship: health-care experiences of colorectal cancer survivors with ostomies. Support Care Cancer, 22(6), 1563-1570. doi: 10.1007/s00520-014-2118-2
[18]. Thamilselvam, P., Khairuzi, S., & Fadzli, I. (2013). Quality of life after colostomy. Reviews of Progress, 1(19), 1-4. doi: http://reviewsofprogress.org/UploadedArticle/37.pdf
[19]. Zakri, R. H., Shah, S. A., Khaliq, T., & Asghar, T. (2010). Impact of Ostomy Surgery on Hospitalized Patients at a Tertiary Care Hospital in Pakistan. Ann. Pak. Inst. Med. Sci, 6(1), 36-39.