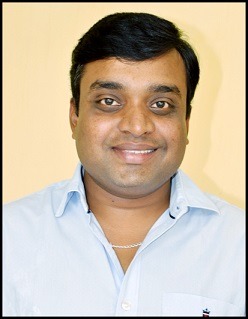 Dr. Sunil Kumar D
Designation: Peer reviewer
Affliation:
Institution: JSS medical college
Country: India
Journal : TEXILA INTERNATIONAL JOURNAL OF PUBLIC HEALTH
Biography
Dr. Sunil Kumar D working as an Associate professor in the Department of Community Medicine, JSS
Medical College, Mysuru have involved me actively in the training of undergraduate and postgraduate
medical students in Public Health and Research. I have experience in various fields including Epidemiology,
Desmoteric medicine, Communicable and non-communicable diseases etc.
Personal Qualities like good interpersonal skills, team management, analytical and logical thinking has
helped in serving leadership roles like National Service Scheme (NSS) officer and Internal Quality Assurance
Cell Coordinator. These positions have assisted in honing my competency in maintaining Quality in Higher
Education and supervising the key aspects of ranking agencies. Also, I have organized several Tribal health
camps with a motto of "Serving the Under-served: Tribal Health Welfare Initiative" in tribal areas of Mysuru and
Chamrajnagara districts, which have won laurels and appreciation by Government of Karnataka.
In addition, I am the recipient of several grant awards from Department of Biotechnology, Ministry of
Science and Technology, Govt. of India.
Research Interest
Reviewer
1. International Journal of Health and Allied Sciences
2. National Journal of Preventive Medicine
3. African Educational Research Journal
Contributions to Science (Selected from 25 publications)
Areas of expertise:
• Community outreach program – tribal health care, non-communicable diseases (screening, public awareness and health promotion), epidemiological studies
• Utility of technology to cater needs and improve quality of life among diabetic community
• Involvement in institutional administrative and academic audit, quality enhancement and assurance initiatives.
• Development of leadership, social responsibility and moral values among health professionals through community service programs instilled by National Service Scheme activities.
Articles published in English Language Journals : 25
Book Chapters Published in English : 2
Editing or PEER Review Articles : 5