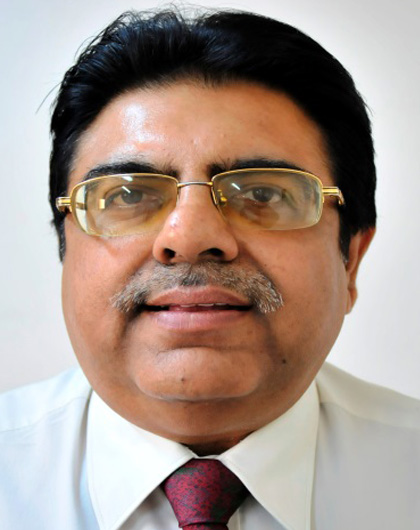 Prof Dr Neeraj Bedi
Designation: Editorial Board Member
Affliation: Professor, Technical Advisor and Adjunct Professor
Institution: GMC Bhopal
Country: India
Journal : TEXILA INTERNATIONAL JOURNAL OF PUBLIC HEALTH
Biography
Dr. Neeraj Bedi was Awarded educational award for "Teaching Excellence" in Indo-American Education Summit 2016 held on 13th September at Taj Ambassador, New Delhi. Invited as Speaker in Indo-Global Healthcare Summit & Expo in 2014 and 2015 for Presentations on Quality of Health care and Health Informatics. "Health care Excellence Award" during Indo-Global Health care Summit & Expo 2014 , Innovation and Advance, June 20-22, 2014. "Pride of India Award" from H E Dr. Ahmed Salem Al-Washishi, Ambassador – League of Arab States Mission 23rd May 2009 at a function organized by Citizens Integration Pace Society, New Delhi. Received the "Jewel of India Award" from the former Union Cabinet Minister, Shri Bhismah Narayan Singh, Election Commissioner Shri G. V. Krishnamurthy and Chief Justice of India, Shri G. S.Verma, organized by Indian Solidarity Council. Received the "Eminent Citizen of India Award" in July 2008 from National and International Compendium New Delhi.
Dr. Neeraj Bedi Professional Competencies are Conducting of routine general checkup of out-door patients and providing medical treatment to indoor patients and emergencies case in different wards like general male, female, infectious wards, tuberculosis wards, skin and V.D wards etc. Providing primary health care services preventive, promotive, curative services to rural populations. Experience of treating various skin ailments like Psoriasis, Scabies, Leprosy etc. Epidemiological investigations of different communicable diseases like measles, gastro-enteritis & cholera, viral hepatitis, plague, dog-bite cases & others. Adept at promoting, developing and managing cost-effective medical facilities of various levels and different specialties and devising quality care assurance programs and their implementation Handling the preventive and promotive activities like immunization clinics, anti-leprosy clinic, anti-filaria clinic, anti-rabies clinic, health guidance clinic, anti natal clinics in health center and in field areas.
Research Interest
Research Highlights are
Bedi N."Medical Research Misconduct needs regulatory reforms !"Indian J Community Med. 2014 Oct;39(4):194-6. doi: 10.4103/0970-0218.143017. PMID:25364140

Bedi N

. "

Re-emergence of Wild Polio Virus in East Mediterranean Region: A Threat to World Polio Eradication Program Initiatives?"

International Journal of Preventive Med

icine. 2014 Jun;5(6):802-3.

PMID:2501370.
Reviewed 20 articles submitted to Indian Journal of Community Medicine, Official journal of Indian Association of Preventive and Social Medicine, Head Quartered at National Institute of Health and Family Welfare, New Delhi.
Articles published in English Language Journals : 67
Editing or PEER Review Articles : 150