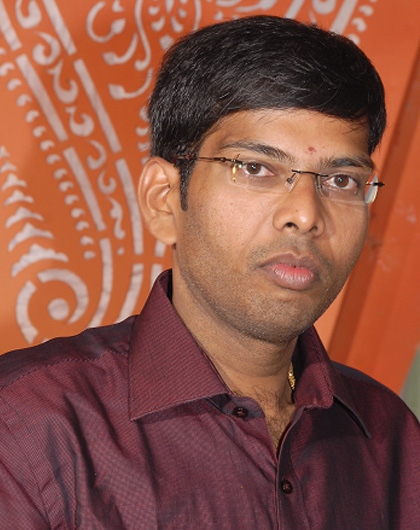 Dharani
Designation: Editorial Board Member
Affliation:
Medical Scientist/Founder of Clinformatik LLC. USA.
Country: USA
Journal : TEXILA INTERNATIONAL JOURNAL OF CLINICAL RESEARCH
Biography
Dr.Dharani Gokul Munirathinam completed his Bachelor of Medicine & Bachelor of Surgery (M.B.B.S) from Sri Ramchandra Medical College and Research Institute, Chennai, Tamil Nadu in 2003. He is with 13 years of extensive experience in the Science of Drug& Device Safety and Pharmacovigilance (PV) both Clinical Trial and Post-Marketing, Healthcare, and Clinical Processes, Consulting, Client Relationship Management, Performance Management, Change Management and People Management. Extensive experience in conceptualizing and implementing SOP's, process improvement, resource allocation, costing and utilization, helping Pharmaceutical and services organization to leverage my skills in the PV space. Demonstrated business acumen in leading and managing End to EndPVOperations, effectively discharging responsibilities and achieving a higher rate of organic growth. An energetic, self-motivated leader with hands on experience in Business Analysis, requirements gathering and customization and Business Consulting. Awarded as R&D Star by Bristol-Meyers Squib (BMS) for Innovation in the Aggregate Reporting process of PV.
Dr.Dharani Gokul Munirathinam Notable Contributions are Won best team lead award for the Year 2012. Received R&D star award for innovation and improving a process from BMS in the year 2011. Received summit award for the first quarter of 2011. Best people developer award (as per the GES survey) 2010. Won Performance Award (Numero­ Uno Award) 2009. Handled the mostly common cases with some emergency which include hypoglycemia. Saved the lives of patients by diagnosing early hypoglycemia and educated the patient and family about hypoglycemia. Handled all cardiac emergencies mostly myocardial infarction and thrombolysis by involving mostly in the care of post angioplasty patients which involve a procedure of removing the arterial catheter a painful procedure. Had the opportunity to take class for the BDS and Paramedical students and assisted in the university medicine practical exam for the dental students.
Dr.Dharani Gokul Munirathinam membership details are
Member Indian Medical Association, Chennai Branch, India
Pharmacovigilance Expert Committee Member Indian Drug Manufactures Association (IDMA)
Associate Member American College of Clinical Pharmacy (ACCP)
Editorial Board Member South American Journal of Clinical Research in the Texila American University.
Consultant Editor Scottish University Medical Journa
Research Interest
Currently pursuing Gene editing technology for treatment option to disease like Oncology and Cardiovascular Disease areas.
Building a start-up with Machine Learning and Artificial Intelligence to process automation within Clinical trial operations to reduce the time and cost in drug discovery process.
To publish articles on multiple topics in Pharmacovigilance.
Contributed a chapter for a textbook on Clinical research of Phytopharmaceuticals.
Invited speaker in the ACCP annual conference on REMS in September 2014.
Working on a publishing a paper on Pharmacogenomics, Personalized Medicine and Drug safety
Articles published in English Language Journals : 6
Book Chapters Published in English : 1
Editing or PEER Review Articles : 50