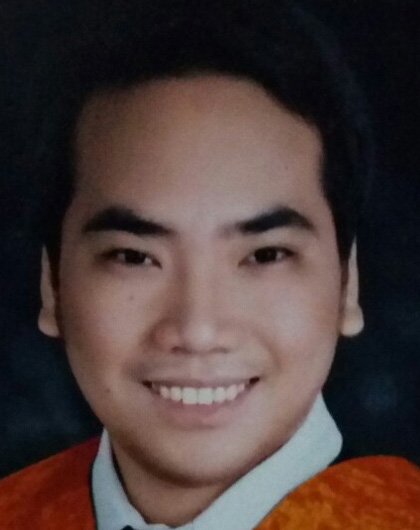 Dr. Jefferson Garcia Guerrero
Designation: Editorial Board Member
Affliation:
Institution: Delos Santos College of Nursing
Country: Philippines
Journal : TEXILA INTERNATIONAL JOURNAL OF NURSING
Biography
Dr. Jefferson Garcia Guerrero has earned undergraduate and graduate degrees in nursing and holds his doctorate degree in nursing science. His field focuses on Critical Care Nursing, Trauma and Medical Emergencies, and Emergency and Disaster Management. He is currently a lecturer at Al-Ghad International College for Applied Medical Sciences in Jeddah. He started his career as a staff nurse trainee at the Philippine Orthopedic Center. He enters the academe as a lecturer and clinical instructor at the Delos Santos College of Nursing, after 2 years, he was chosen to be the Program Coordinator for the Nursing Department and Program Director of the Caregiving Department at the same time. Later on appointed to be the Dean of the College of Nursing at the age of 26 and acknowledged by the Association of the Dean of Philippine Colleges of Nursing as a member. He also worked as a Program Director and Consultant of Asian Development Foundation College of Nursing. He finished his bachelor's degree in nursing at the Metropolitan Hospital College of Nursing, he pursues his master's degree at the Trinity University of Asia where he gains the degree of Masters of Arts in Nursing major in Nursing Administration and Education. He continued and finished his doctoral degree, Doctor of Nursing Science at St. Paul University Philippines.
Research Interest
I am interested in the psychological and psychosocial effects on individuals who experiences traumatic events. My research focuses on developing and testing comprehensive intervention programs for post-traumatic victims of natural disasters that conceptualized to help the survivors achieve full recovery and better cope with the effects of the devastation. My secondary area of research interest is about a long-term nursing care practices for patients with spinal cord injuries. My goal is to develop strategic systems of care delivery in establishing baseline findings and assessment that will detect the improvement or deterioration of the patients' condition and prevention of further complications.
Articles published in English Language Journals : 2
Editing or PEER Review Articles : 4