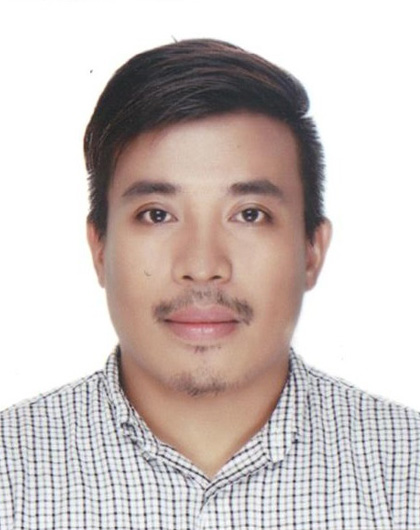 Dr Rizal Angelo Natoza Grande
Designation: Editorial Board Member
Affliation:
Institution: university of hail
Country: Philippines
Journal : TEXILA INTERNATIONAL JOURNAL OF NURSING
Biography
My name is Dr Rizal Angelo Natoza Grande and I was born on the 20th of May, 1984 in Laoag City, Philippines. My parents were Apolinario Grande and Erniecita Natoza Grande. Right after finishing my Masters', I enrolled for the degree Doctor of Education major in Educational Management at Mariano Marcos State University. It was a challenging roughly 5 to 6 years of doctoral studies. The demands of the degree cannot be underestimated. All the research studies need to be done in a week or less, presentations, portfolio, ocular visits to different schools among other requirements comprised my years of being in the doctorate school, not to mention the 1 to 2 years allotted in finishing my dissertation. Some of my happiest memories and some of my worst memories come from my time in both my job as a professor and during my higher education years. One thing that I am sure of is that it shaped me to become the man and expert that I am now. These experiences, both professional and personal, really straightened me out from my troubled not so good years.
When I finished my doctorate degree, many opportunities came to my way. Bu even during the time I was still finishing these postgraduate degrees, I have held many positions and ranks in the academia that made more familiar and expert in my own field. First, I became a research coordinator in 2 schools of nursing, had the rank of Instructor and Associate Professor, and became an Associate Dean and eventually Dean at Universidad de Manila, College of Health Sciences. It is a government owned a city university to be specific in the heart of the Philippine capital of Manila. The college is composed of 2 departments namely the Department of Nursing and the Department of Physical Therapy. Being the youngest faculty member at 31 years old and their leader at the same time, truly it was a difficult and yet challenging job. During this time period, I have understood how a college works in a 360 degree view. While being a college dean, I continued to engage in research activities, both national and international, and in my University and College, I was able to create a platform where ideas can be turned as research problems and problems can become solutions. With the support and help of the administration for the university and the cooperation of the faculty members and students alike, I realized the need to further boost the research capability of both faculty members and students, until such time that research activities will just be a usual tradition in my academic community.
After some years spent as a Dean, I have decided to further advance, both my horizon, personal and professional capabilities, that lead me to apply at a University in the Kingdom of Saudi Arabia, the University of Hail, where at present I am an Assistant Professor and Course Coordinator of the Department of Psychiatric Mental Health Nursing of the College of Nursing. Together with my job in the College, I am also an Internal Auditor affiliated at the Deanship for Quality and Development of the University.
My academic experiences definitely made in me being an expert in the field of nursing and research. I was already conditioned to withstand the extreme stress of the academic community. The only difficulty I had in the University would be the language itself, since Arabic is a language that is difficult to speak especially to write but not that difficult to understand. Though, English is the medium of communication we use in the University, it is still necessary for me to learn how to communicate in Arabic especially when I am out of the University. Despite still trying to learn the language, I was still able to continue my life in the Kingdom despite of this. I attributed my time in both doing research works and managing my lectures and do other multitasking activities. Truly, all the experiences I had, both in my professional and personal engagements made me realized the value of creating connections and widening my networks in the field of research, nursing and other academic works.
Research Interest
As researcher, academician and clinical nurse specialist, I am focused into doing research studies that are related to the following topics divided into the areas of Nursing Education, Nursing Research and Clinical Nursing. Research Topics in Nursing Education: 1. Use of simulation in Nursing Education 2. Classroom Management in Nursing Schools 3. Nursing Instruction and Curriculum 4. Classroom Behavior of Nursing Students 5. Performance Evaluation of Nursing Students Research Topics in Nursing Leadership and Management: 1. Nursing Administration 2. Faculty and Student Development 3. School of Nursing Performance 4. Nursing Quality Assurance and Internal Audit System 5. Faculty Advancement and Post Graduate Degrees Research Topics in Clinical Nursing: 1. Nursing Students Hospital Exposure/Related Learning Experiences/Clinical Duties of Nursing Students 2. Patient Safety during Student Nursing Duties 3. Patient Care Modalities in the Care of Nursing Students 4. Infection Control and Asepsis in Hospital Units 5. Nursing Quality Assurance and Internal Audit System of Hospitals (training hospitals) 6. Topics related to disorders and diseases in different hospital units and wards (e.g., Diabetes Mellitus, Pediatric disorders, etc)
Articles published in English Language Journals : 10
Editing or PEER Review Articles : 55