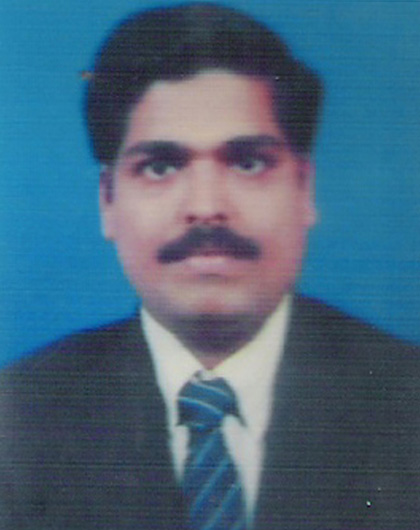 Dr. Ramesh Shanmugam
Designation: Editorial Board Member
Affliation: Professor
Institution: MEKELLE UNIVERSITY
Country: India
Journal : TEXILA INTERNATIONAL JOURNAL OF NURSING
Biography
Dr. Ramesh Shanmugam has good experiences in researches on Oncology at Doctorate of Philosophy in nursing thesis and motivated to continue his research degree by scaling to large project on Oncology detection and treatment out come in the Hospital and community.
Dr. Ramesh Shanmugam is a workaholic, committed and dedicated health worker and academician in his own field of expertise. He is very efficient and tactful, fair, good listener, flexible and a critical thinker. His expertise in community adult health, maternal health and child health nursing, will helps a lot in decreasing mortality especially in the application of extensive health promotion, health education and preventive measures among chronic illness like cancer patients in the community.
Dr. Ramesh Shanmugam strong academic performance in the transcript is really self explanatory. However, what impressed me much were his extracurricular activities. Pursuing his graduate and Research studies in the research institutions does not stop from the conferment of the degrees taken but it is the application and utilization of what one has assimilated from empirical and experiential learning he developed in his academic years.
Research Interest
Dr. Ramesh Shanmugam Research Works are
Sweet's Syndrome.
Effectiveness of Structured Teaching Programme on knowledge, attitude and practice of clients with peptic ulcer.
Ethical dilemma in nursing research.
A study to assess the awareness on blood donation among the patients relatives in haritha muti speciality hospital at kakinada.
Structured Teaching Programme.
Articles published in English Language Journals : 18
Editing or PEER Review Articles : 2