Impact of Small and Medium Scale Enterprises in the Generation of Employment in Nepal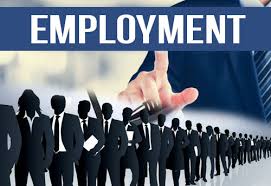 DOI: 10.21522/TIJMG.2015.SE.19.02.Art025
Abstract:
For an underdeveloped nation uplifting economy is a challenge. Raising economy in such context must have accelerated growth and development that improves quality of life. Small and medium scale enterprises are provisions for fast growth and fulfillment of economic prosperity by any nation. The economic reform in the early 1990s in Nepal pulled the attention of the private and joint investment to seek the financial sector. National development strategies, the strategies towards poverty reduction of individual member countries should underline the importance of commercial sector promotion. In this research the total of 200 copies of the questionnaires to be administered. The instruments to be used are gathering information for this study includes questionnaires and interview. Two different statistical methods are to be employed to analyze data for the study. The tools are simple percentage and chi square test. The results of the study reveal that the most common constraints hindering small and medium scale business growth in Nepal are lack of financial support, poor management, corruption, lack of training and experience, poor infrastructure, insufficient profits, and low demand for product and services. SMEs expansion boosts employment more than large firm growth because SMEs are more labour intensive thereby subsidizing SMEs may represent a poverty alleviation tool, by promoting SMEs and individual countries and the international community at large can make progress towards the main goal of halving poverty. Entrepreneurial development is therefore important in the Nepalese economy which is characterised by the following heavy dependence on agricultural production, high unemployment, low utilization of industrial capacity, high inflation rate, and lack of industrial infrastructural base.
Key words: Youth, Employment, Economic growth, Small and medium enterprises
References:
[1]. Aborishade, F (1997): "Research Methods: A student Handbook." Lagos, Multi-firm Limited. Acs, C. Mork, R. and Young (1999). "Productivity, Growth and Size Distribution". In Acs, C.
[2]. Akilo, E. A. (1996). "Improving the performance of Nigerian Manufacturing Sub-sector after and reassessing the fact' National Bureau of Economic Research, Working Paper Number 4492.
[3]. Ariyo, D. (2008). Small Firms are the Backbnone of the Nigeria Economy.April 11th, 2008. Retrieved from http://www.africaeconomicanalysis.org.
[4]. Asika, Nnamdi (1991): "Research Methodology in the Behavioural science". Lagos, Longman.
[5]. Bhattarai, K.R. and Acharya, N. 1996. Identification, qualitative assessment, trade & economic significance of Chiraito (Swertia Spp.) of Nepal. A report submitted to Asia Network for sustainable Agriculture and Bioresearches, Kathmandu, Nepal.
[6]. Bhattari, K.R. and Acharya, N.1996. Various aspects of NTFP in Tipling and Its Adjoining Area of Upper Dhading, Central Nepal. Asia Network for Sustainable Agriculture and Bioresources.
[7]. Beyene, A. (2002). 'Enhancing competitiveness of productivity of small and medium enterprises business enterprises". Lagos, Labson Resource Limited. business Strategy, 6, 67-75. Cluster in Nigeria", Ibadan Mosuro Press. Company. comparative analysis of India and other economies". New York Oxford University Press.
[8]. Biggs & Shah (1998). Appraising the institutional framework for poverty alleviation programmes in Nigeria. International Research. Journal of Finance and Economics 3, 66-77.
[9]. Brian Levy (1993). Obstacles to developing indigenous small and medium enterprises: An empirical assessment. The World Bank Economic Review, Oxford University Press, 7(1) (Jan., 1993). 65-83.
[10]. Brown, D (1990). Global perspective perceptions of SME growth constraints in Nigeria Journal of Small Business Management, 40 (1), 58-65.
[11]. Carree, M. A. & Thurik, A. R. (2002). International Handbook of Entrepreneurship Research. Zottan Acs and David Audretsch (eds).
[12]. Casson, M. (1999). Youth Employment: Guilford, London: Billing and Sons Ltd. Definition of Employment. Retrieved from https://en.m.wikipedia.org/wiki/ Employment. Accessed January 30th, 2015.
[13]. Desai, A. (2000). "Management of Small Business Industries". Dehli, Halaya Publishing developing countries". IFC Working emerging enterprises' Business Forum. 24, 2-4, 3139.
[14]. Dutta, P.'Lokta'. 1994. Daphne Species: The Supply situation in Basantapur Area. Nepal UK Community Forestry Project, Dhankuta, Nepal.
[15]. Edwards, D.M. 1996. Non-timber Forest Products from Nepal: Aspects of the Trade in Medicinal and Aromatic Plants. Forest Research and Survey Center, Ministry of Forests and Soil Conservation, Babarmahal, Kathmandu, Nepal.
[16]. Fagge, T. A. (2004). "Grassroots approach to poverty alleviation in Nigeria". Nigeria goals (MDG)' Journal of Business and Social Studies, 1, 1, 20 35. Government publication Press.
[17]. Ignisi, O (2003). 'Culture, poverty alleviation and small business development in sub-Saharanin Africa: An analysis of different roles of government through improved support services 'African Development. 22, 3, 130-156. International Center for Economic Growth. International Finance Corporation Working Paper 40. Internationalization" Journal of International Entrepreneurship: 1. 339-362.Journal of Banking pp 14-19.
[18]. Jackson, J.K.1994.Manual of Afforestation in Nepal.volume2, second edition. Forest Research and survey centre, kathmandu, Nepal.
[19]. Kumar, B.K, Rajan, G.R, & Zingales, L. (2001). What determines Firm Size? CRSP Working Paper No. 496; and USC Finance & Business Econ. Working Paper No. 01-1. Retrieved January 15, 2012 from http://dx.doi.org/10.2139/ssrn.170349.
[20]. Mambula, C. (2002). Perceptions of SME growth constraints in Nigeria Global Perspective, 40(1), 58-65
[21]. Mathur, H. P (1998). Changing roles of banks in enterpreneurial development in India. ICSB Singapore Conference Proceedings. Singapore International Councils for small Business. Retrieved January 10, 2012, from www.sbaet.edu/reseach/1998/icsb/n009/htm.
[22]. Nafukho, F. M (1998). Entrepreneurial skills development programmes for unemployed youths in Africa. Journal of Small Business Management, 36 (1), 100-103.
[23]. Ojha, H.O; Subedi, B. P; Dangal, S. P. 2000. Assessment and Sustainable Harvesting of Non-Timber Forest Products: Some Initiatives in Community Forestry in the Hills of Nepal. Asia Network for Sustainable Bioresources (ANSAB), Kathmandu, Nepal.
[24]. Owualah, S.I (1999a) "Tackling Youth Unemployment Through Entrepreneurship", International Small Business Journal, Vol. 17, No. 3, April-June, 49-59.
[25]. Owualah, S.I and Obokoh, L (2007) "Tackling Youth Restiveness in the Niger Delta Region of Nigeria through Entrepreneurship", Paper Presented at 2007 International Council of Small (ICSB), World Conference, Turku, Finland, June 13-15.
[26]. Oyelaran-Oyeyinka, B; Adelaja M and Abiolo, B (2007). "Small and Medium Enterprises period of 1980 – 1987" Nigerian Financial Review. 65 – 67.
[27]. Pistroi, D.; Hang, W. Oksoy, D. and Welsch, H. (2001). 'The characteristics and attributes of Prospect". Bullion, 25, 3, 12-15.
[28]. Sagagi, M. S (2006). Enterpreneurship development policy; A renewed perspective for achieving economic development in Nigeria. Nigerian Academy of Management Journal, 1 (1), 179-192.
[29]. Shinder, L (2007) "Enterprenursahip in Zimbawe's Informal Sector" OECD Development Center, Special Section, 57-61.
[30]. Subedi, B.P., Binayee, S. & Gyawali, S. 2006. Handmade paper value chain of Nepal: prospects and challenges in growth, distributional equity and conservation. Presented at the 11th Conference of the International Association for the Study of Common Property, Bali, Indonesia.
[31]. Subedi, B.P., Ojha, H.R., Nicholson, K. and Binayee, S.B., 2002. Community Based forest Enterprises in Nepal: Case Studies, Lesson and Implications. Asia Network for Sustainable Agriculture and Bioresearches and The Netherlands Development organization, Kathmandu, Nepal.
[32]. Turnham, D. (1997) "Employment Creation and Development Strategies". OECD Development Center, Special Section, 47-56.
[33]. USAID, 2006. FRAME Role of Natural products in Resource Management, Poverty Alleviation, and Good Governance. A Case Study of Jatamansi and Wintergreen Value Chains in Nepal.