Prevalence of Obesity and its Relationship with Blood Pressure Pattern and Proteinuria among the Staff of Lautech Teaching Hospital. Osogbo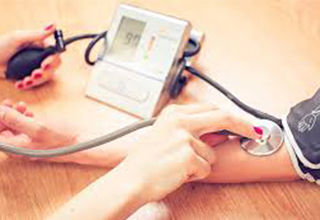 DOI: 10.21522/TIJNR.2015.SE.19.01.Art010
Authors : Monisayo O. Komolafe
Abstract:
Background: Obesity is a predictive factor for medical disorders like raised blood pressure, diabetes, hypercholesteremia among others. The prevalence of obesity in Nigeria is said to range from 8.1% to 22.2%. This study aims to determine prevalence of overweight and obesity and its association with pre-hypertension, hypertension, proteinuria among staff of Lautech Teaching hospital responded to annual medical check-up during this years' world kidney day.
Methodology: Consenting volunteers across all departments/units of the hospital were invited via formal letter written to participate in the annual medical check-up to commemorate world kidney day at LTH organized by the renal unit of the hospital. Relevant data including age, sex and department of participants were documented.
Data were entered onto SPSS version 18 and descriptive analysis done to determine mean, standard deviation and percentages of continuous variables.
Findings: Females formed bulk 81.9% of the 343 participants.
Administrative staff were also more likely to have abnormal weight and blood pressure compared to professionals.
Discussion: Obesity was commoner among females and staff who were older than 35 years and this is in agreement with findings of previous researchers.
Recommendation: Annual medical check-up especially among staff over age 34 year should be encouraged
Keywords: Obesity, Blood pressure, Prevalence, Proteinuria, Lautech Staff.
References:
[1]. Adedoyin RA, Mbada CE, Balogun MO, Adebayo RA, Martins T, Ismail S. Obesity prevalence in adult residents of Ile-Ife, Nigeria. Nig Q J Hosp Med 2009; 19:63–68.
[2]. Agyemang Charles, Grace Frempong, Sandra Boatemaa. Obesity in Sub-Saharan Africa. In book: Metabolic Syndrome, Publisher: Springer International Publishing Switzerland, Editors: Rexford Ahima, pp.13 pages. 2015 DOI: 10.1007/978-3-319-12125-3_5-1
[3]. Amira C.O1, Sokunbi D.O.B, Sokunbi A. The prevalence of obesity and its relationship with hypertension in an urban community: Data from world kidney day screening programme
[4]. Bakari AG, Onyemelukwe GC, Sani BG, Aliyu IS, Hassan SS, Aliyu TM. Obesity, overweight and underweight in suburban northern Nigeria. Int J Diabetes Metabolism 2007; 15:68–69.
[5]. Bello BT, Amira CO, Braimoh RW, Nwizu CC. Obesity among adult Nigerians: Relationship with blood pressure, blood sugar, and proteinuria. Saudi J Obesity 2016; 4:68-74.
[6]. Cynthia L. Ogden, Margaret D. Carroll, Brian K. Kit, et al. Prevalence of Childhood and Adult Obesity in the United States, 2011-2012
[7]. Diaz M. Hypertension and obesity. J Human Hypertens. 2002; 16:S18 -S22.
[8]. Flegal KM, Caroll MD, Ogden CL, Curtin LR. Prevalence and trends in obesity among US adults, 1999 – 2008. JAMA 2010; 303:235-241
[9]. Innocent Ijezie Chukwuonye, Abali Chuku, Collins John, Kenneth Arinze Ohagwu. Prevalence of overweight and obesity in adult Nigerians – a systematic review Diabetes, Metabolic Syndrome and Obesity: Targets and Therapy. 2013; 6()43-47 doi: 10.2147/DMSO.S38626
[10]. Int J Med Biomed Res 2012;1(2):104-110
[11]. International Journal of Medicine and Biomedical Research Volume 1 Issue 2 May – August 2012 www.ijmbr.com © Michael Joanna Publications Original Article
[12]. JAMA. 2014;311(8):806-814. doi:10.1001/jama.2014.732
[13]. Lee SH, Kim YS, Sunwoo S, Huh BY. A Retrospective Cohort Study on Obesity and Hypertension Risk among Korean Adults. J Korean Med Sci 2005; 20:188-195.
[14]. M Alqarni SS (2016) A Review of Prevalence of Obesity in Saudi Arabia. J Obes Eat Disord 2:2. doi: 10.21767/2471-8203.100025
[15]. Puepet FH, Zoakah AL, Chuhwak EK. Prevalence of overweight and obesity among urban Nigeria adults in Jos. Highland Medical Research Journal 2002; 1:13–16.
[16].Toryila JE, Mohammed A, Adelaye AB, Achie LN, Tende JA. Prevalence of overweight and obesity among civil servants in Zaria, Nigeria. Int Jor P App Scs 2009; 3:60–65.