Psychosis and Co-Morbid Pituitary Adenoma (Prolactinoma): a Management Dilemma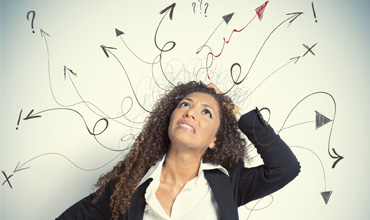 Abstract:
This paper is a clinical as well as diagnostic description of the presentation, investigation and pharmacological management of an 18-year-old young woman with first episode of mental illness; and recently diagnosed pituitary microadenoma (prolactin secreting type).
It brings to light the possible role of prolactin in the development of psychosis, the treatment difficulties commonly encountered in the choice of antipsychotics and / dopamine agonists and the need for an interdisciplinary team approach when patients presents with such complex symptoms.
References:
1. Brom, S. and Barraclough, B. "Causes of the excess mortality of Schizophrenia". British Journal of Psychiatry, vol. 177, pp.212-217, 2000.
2. Boyd, A. "Bromocriptine and psychosis- a literature review", Psychiatric Quarterly, Vol 66, No 1, pp. 87-93, 1995.
3. Chang, S.C., Chen, C.H., and Lu, M.L. "Cabergoline-induced psychotic exacerbation in schizophrenia patients". General Hospital Psychiatry, Vol 30, No 4, pp. 378-380, 2008.
4. Dunkley, M.J., and Reveley, M.A. "Successful treatment of refractory schizophrenia with combined olanzapine and quetiapine in a patient with a prolactin secreting pituitary microadenoma". Journal of psychopharmacology, Vol 19, 1, pp 97-104, 2005.
5. Frye, P.E., Parise, S.F., Kim, M.H. and O'Shaughnessy, R.O. "Bromocriptine associated with symptoms exacerbation during narcoleptic's treatment of Schizo- affective Schizophrenia". Journal of Clinical Psychiatry, Vol. 43, No 6, pp 252-253, 1982.
6. Gtrome, L. "Current guidelines and their recommendations for prolactin monitoring in psychosis". Journal of psychopharmacology, Vol. 22, No 2, pp 90-97, 2008.
7. Koran, L.M., Sheline, Y., Imai, K. et al., "Medical disorders among patients admitted to a public sector psychiatric inpatient unit". Psychiatric Services, Vol 53, No 12, pp 1623-1625, 2002.
8. Lieberman, J.A. "Dopamine partial agonist: a new class of antipsychotic". CNS Drugs, Vol 18, No 4, pp. 251-267, 2004.
9. Melkerson, K., and Hulting, A.L. "Prolactin-secreting pituitary adenoma in neuroleptic treated patients with psychotic disorder". European Archives of psychiatry and clinical neuroscience, Vol. 250, No 1, pp.6 – 10, 2000.
10. Melmed S, Kleinberg D. "Anterior pituitary". In: Kronenberg HM, Melmed S, Polonsky KS, Larsen PR, eds. Williams Textbook of Endocrinology. 11th ed. Philadelphia, PA: Saunders Elsevier; 2008: Chapt 8.
11. Molitch ME. "Anterior Pituitary". In: Goldman L, Schafer AI, eds. Cecil Medicine. 24th ed. Philadelphia, Pa: Saunders Elsevier; 2011: Chapt 231.
12. Pal, J.K. and Sarino, W.A. "Effect of Risperidone on prolactinoma growth in a psychotic woman". Psychosomatic medicine, Vol 62, No 5, pp. 736-738, 2000.
13. Sebastian, C. and Beer, D. "Physical health problems in Schizophrenia and other serious mental illness'. Journal of Psychiatry Intensive Care, Vol. 3, pp 101-111, 2007.
14. Sigma, M. and During, K. "Treatment complexities of a young woman suffering psychosis and pituitary Adenoma". Case report in psychiatry, Vol. 2011.
15. Sandyk, R., Bergsneider, M. and Lacono, R.P "Acute psychosis in a woman with a protactinoma" International Journal of Neuroscience, Vol. 37, no 3-4 pp. 187-190, 1987.
16. Walters, J. and Jones, I. "Clinical questions and uncertainty-prolactin measurement in patients with schizophrenia and bipolar disorder". Journal of psychopharmacology, Vol 22 No 2; pp 82-89, 2008.
17. World Federation for Mental Health "the impact of physical health problem for person with severe mental health disorder "in the Relationship between physical and mental health: Co-occurring Disorders, 2004.