Awareness of Ebola Virus Disease among Non-Doctor Hospital Staff in Bassa Local Government Area of Kogi State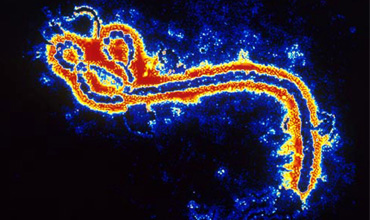 Authors : Okebugwu Andrew Nwachimere-eze
Abstract:
The objective of this study was to assess the level of awareness amongst non doctor hospital staff in Bassa L.G.A of Kogi state on the subject of Ebola Virus Disease.
Methodology: A descriptive cross sectional study design was used. A well structured self-administered questionnaire was given to 278 consenting health staff in Bassa L.G.A selected by a multistage sampling technique comprising of clustering and simple random sampling. The results were collated and analyzed manually.
Results: A total of 278 health staff drawn from different departments completed the questionnaire. 58.2% of respondents respectively, were between the ages of 21 and 30 years and first degree holders. All the respondents have heard of Ebola Virus Disease. 83.5% heard of it from electronic media such as radio and television. 74.8% respectively knew that it is caused by Ebola virus, can occur both in the rural and urban areas, putting on protective wears each time one visits an Ebola patient or during routine clinical work can protect one from the virus and that Ebola has no cure. 66.5% knew that everyone is at risk of contracting the disease and that confirmation is by laboratory assays. 91.7% knew that the incubation period is between 2 and 21 days, the same number knew that high fever is an early symptom. 50% of the respondents knew vomiting and bloody diarrhea as late symptoms. None of the respondents knew the location of the laboratories in Nigeria.
Conclusions: the result shows a below average awareness about Ebola virus Disease among these health workers. However, more awareness is needed in certain areas.
KEYWORDS
Ebola virus disease, Awareness.
References:
1. Ebola virus disease, What you should know: Nigeria centre for Disease Control and Prevention,(FMOH, Abuja) 2014.emedicine.medscape.com/article/216288.workup accessed on December 16th 2014.
2. Osuala E.C. (2005). Introduction to Research Methodology (3rd Ed.).p134, Onitsha, Nigeria: Africana First Publishers Limited WHO/ Ebola virus disease-Fact sheet. Updated September 2014