Patients' Satisfaction in Public and Private Hospital of Morang District Nepal: a Comparative Cross Sectional Study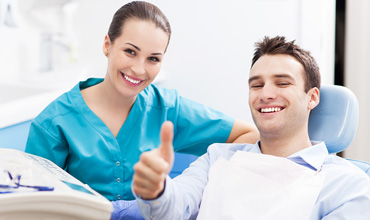 Abstract:
Patient satisfaction is a multidimensional aspect, represents a vital key marker for the quality of health care. The objective of the study was to compare the level of patients' satisfaction among public and private hospital. A cross sectional comparative was conducted in two hospitals of Morang District i.e. one public and one private hospital selected purposively. Patients discharged from different wards were selected by consecutive sampling method and exit interview was performed. The sample of study was 220. The written consent was taken before the interview. 5 points Likert scale was used for measuring patients' satisfaction. Discharged slip was checked for the maintaining validity and Chronbach's Alfa was calculated for ensuring reliability of tools. Coding, entry and analysis was done in SPSS version 16. A median score of 148 was used as the cutoff point for defining the level of patients' satisfaction. Patients in public hospital were more satisfied (61.8%) than those of private hospital (37.27%) and the difference in level of satisfaction and type of hospital found to be statistically significant (p<0.001).Moreover, the patients in public hospital were more satisfied with overall cost of health services (OR=30.83, CI 95%:13.014-73.05), laboratory and registration facilities (OR=2.805, CI 95%:1.628-4.833) and other facilities of hospital (OR=8.35, CI 95%:4.31-16.196) compared to private hospitals. Patients in public hospital were more likely to be good satisfied compared to public hospital and the important reasons for this was found to be high cost of health services in private hospitals and lack of health insurance provision.
KEY WORDS
Patients Satisfaction, Comparative, Public, Private, Hospital
References:
1. Jadoo SAA, Puteh SEW, Ahmed Z, Jawdat A. Level of patients' satisfaction toward National Health Insurance in Istanbul City-Turkey. BMC Public Health. 2012;12(Suppl 2):A5.
2. kwesiga D. A Comparative Analysis of Client Satisfaction Among People Receiving HIV/AIDS Care from Public and Private Health Facilities in Kabale District[Internet]. 2010.[cited 2013 oct 15]Retrived from:http://docs.mak.ac.ug/sites/default/files/Kwesiga Doris.pdf
3. Khattak A, Alvi MI, Yousaf MA, Shah SZ-u-A, Turial D, Akhter S. Patient Satisfaction–A Comparison between Public & Private Hospitals of Peshawar. International Journal of Collaborative Research on Internal Medicine & Public Health. 2012; 4(5):713-722
4. Qadri SS, Pathak R, Singh M, Ahluwalia S, Saini S, Garg P. An Assessment of Patients Satisfaction with Services Obtained From a Tertiary Care Hospital in Rural Haryana. International Journal of Collaborative Research on Internal Medicine & Public Health. 2012; 4(5)
5. Sharma SK, Kamra PK. Patient satisfaction with Nursing Care in Public and Private Hospitals. International Journal of Nursing Care. 2013;1(2):134-9.
6. Tengilimoglu D, Kisa A, Dziegielewski SF. Patient satisfaction in Turkey: differences between public and private hospitals. Journal of Community Health. 1999;24(1):73-91