Human Resource Management
Human Resource Management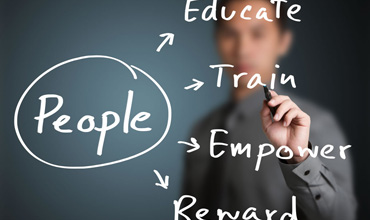 Authors : Freda Kabuki Ocansey
Abstract:
This paper is a review of the article "Determinants of employee retention in telecom sector of Pakistan", presented at the second COMSATS International Business Research Conference which is a conference for Business, Economics and Behavioral Sciences held in Lahore, Pakistan on Saturday, November 14 2009. The review will begin with a presentation of a summary of the article. A brief analysis of the structure of the article will be presented in an effort to demonstrate the article's success at presenting an objective reportage of the investigation into the determinants of employee retention in the telecom industry in Pakistan. The article will be critiqued along the following lines: the backgrounds of the authors to establish their authority, how relevant the content of the article relates to its title, the accuracy of the reportage and how current the article is, evidence of objectivity in the development of the article. A brief conclusion will summarize general impressions about the article and the way forward.
References:
1. Ayesha Noor – The Islamic Monthly. Retrieved from http://www.theislamicmonthly.com/author/ayeshanoor/
2. Paper critique sample – thinking made easy. Retrieved from http://ivythesis.typepad.com/term_paper_topics/2008/06/paper-critique...
3. Proceedings of the 2nd COMSATS International Business Research Conference (CBRC). Retrieved from http://www.ciitlahore.edu.pk/pl/abrc/Proceedings/proceedings.htm
4. Shoaib, M., Noor, Ayesha, Tirmizi, Syed Raza, Bashir, Sajid (2009). "Determinants of employee retention in telecom sector of Pakistan" Proceedings 2nd CBRC, Lahore, Pakistan, November 14, 2009. ISSN No: 2078-8444