A Study on the Wellness Practices of MNC Employees and Recommendations on Wellness Practices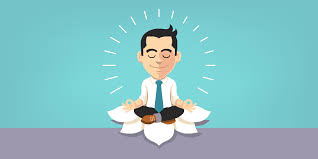 DOI: 10.21522/TIJMG.2015.06.02.Art005
Authors : Abhilash Reddy Lingala
Abstract:
Today's multinational companies understand the need for a healthier workforce. Whether in developed markets such as the United States and the United Kingdom, or in emerging economies such as China and India, health trends pointing to a rising incidence of chronic disease and lifestyle-related health issues are requiring a strategic response from employers. This project is undertaken to study the MNC employee wellness measures in selected company. The study has been conducted by adopting survey method among the MNC employees with the help of questionnaire. The sample of size of 100 respondents from the company was chosen for the study.
The scope of the study consists of the importance of the MNC employee wellness is to find out the satisfaction level of the MNC employees. The objectives tell about the necessity of the study.
The research methodology consists of design, sample size & sample technique. The project work is based on descriptive research. Simple random sampling is used for data collection. Percentage analysis is used for data collected through questionnaire.
The study provides some findings that were interrupted from the analysis of the collected data. The suggestion and recommendations were given by the researcher which may help the company to improve their MNC employee wellness measures.
References:
[1].Arnold Wiliams J, 2014, Policies and strategies for MNC employee's wellness. Human Resource Management, 24(6), 262-47,
[2]. Aswathappa.k, 2002, New Delhi, Tata Mc Graw Hill: Human Resource and Personnel Management Text and cases.
[3]. Jerald R.Smith Peggy A. Golden, 2005, New Delhi: Human Resource Simulation, Prentice Hall, Second Edition.
[4]. Bernardin H. Jonn, 2002, New Delhi, Human Resource Management, on Experimental Approach, Tata Mc Graw Hill.
[5]. Gary Dessler, 2004, New Delhi, Human Resource Management, Prentice Hall: Tenth Edition.