Lessons Learned from the Quality of Care Project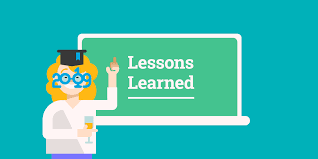 DOI: 10.21522/TIJMG.2015.SE.21.01.Art001
Abstract:
Each year 40,000 women die during pregnancy and childbirth, and over 250,000 babies die in their first month of life in Nigeria. Save the Children International worked to improve the lives and health status of an estimated 435,000 mothers and their babies in Lagos and Jigawa over a period of three years through its Quality of Care (QoC) project in Nigeria. This integrated project drew on existing partnerships with national, state and global experts to strengthen essential training, improve the clinic environment including supervision and monitoring, develop and disseminate communication messages for behaviour change as well as advocate for implementation of transformative policies. A combination of document review, qualitative and quantitative data collection approaches were adopted. These data were then triangulated to respond to the objectives of the evaluation. The findings show that the project has changed the way healthcare is provided in target facilities in Jigawa and Lagos as a result of their participation on the project.
References:
[1] Adedokun, S. T., & Uthman, O. A. (2019). Women who have not utilized health Service for Delivery in Nigeria: who are they and where do they live? BMC pregnancy and childbirth, 19(1), 93.
[2] Aluko, M. E. (2004). Our Superlative Country called Nigeria. Retrieved from https://dawodu.com/aluko84.htm
[3] Findley, S. E., Cometto, G., & Afenyadu, G. Y. (2013). Awareness of critical danger signs of pregnancy and delivery, preparations for delivery, and utilization of skilled birth attendants in Nigeria. Journal of health care for the poor and underserved, 24(1), 152-170.
[4] Olusegun, O. L., Ibe, R. T., & Micheal, I. M. (2012). Curbing maternal and child mortality: The Nigerian experience. International Journal of Nursing and Midwifery, 4(3), 33-39.
World Health Organization. (2014). Every newborn: an action plan to end preventable deaths