Human Capacity Building in Nigerian Ministries, Departments and Agencies (MDAS)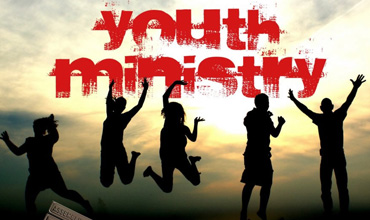 DOI: 10.21522/TIJMG.2015.02.01.Art011
Authors : Nebo Sandra Ogochukwu, Nnamani, Desmond Okechukwu, Ituma Afam.O
Abstract:
The efficiency and effectiveness in every Ministries Departments and Agencies (MDAs) depends on the right quality of people packaged and utilized to increase output. The bureaucratic and administrative theory as propounded by "Weber" states that recruitment and selection into public organization is embedded on qualification, experience and competency as avenue for sustainable development. Undoubtedly, meritocracy has been buried on the altar of mediocrity; square peg has been paired in a round hole of plural entity. The ideology of federal character principle, quota system, and political god fatherism on the aegis of tribe, sex and religious affiliation is a bearing to secure job in Nigeria. Theoretically, it is no longer right quality human capacity recruitment; it is cognitive melodrama of man-no-man syndrome is an edge to get job in Nigerian public sector whether experienced or inexperienced. The paper explores the concept, performance and challenges affecting human capacity in Nigeria and system theory were adopted as framework. The paper suggests ways to enhance improvement on human capacity in Nigeria MDAs.
References:
[1.] Akinola, C. (1997): "The Role of Bilateral Donors in Capacity Building: The Technology experience" A workshop Paper on Capacity Building and Utilization by the Federal Ministry of Finance in Collaboration with World Bank PACT workshop Abuja, Nigeria.
[2.] Akpan, N. (1982): Public Administration in Nigeria. Ibadan: Longman Nigeria Ltd
[3.] Ani, .C(1997): Democracy and Development in Africa. Ibadan: Spectrum Books Limited.
[4.] Armstrong, M (2003): A Handbook of Human Resource Management Practice: London. Kogan Page
[5.] Baikie, A. (2002): Recurrent Issues in Nigeria Education. Zaria: Tamaza Publishing Company.
[6.] Berkley, .G (1981): The Craft of Public Administration. Boston: Allyne Beacon Inc.
[7.] Bur, A (1992): "Human Resources Development and Utilization Policy for Nigeria" in Yahaya, A and Akinyele, C (eds.) Human Resource Development and Utilization: Lagos. Spectrum Books Ltd
[8.] Chukwuemeka, E. et.al (1988): Public Administration and Development Nigerian Experience. Enugu: MaryDan Publishers.
[9.] Clark, G. (2005): "Performance Management Strategies in Salaman, Get.al (eds.), Strategic Human Resource Management Theory and Practice. London: Open University Sage.
[10.] Cole, G. (2002): Personnel and Human Resources Management. London: Continuum.
[11.] Dessler, G. (2008): Human Resource Management, New Jersey: persons Education international
[12.] Easton, D. (1953): The Political System. Calcutta: Scientific Book agency.
[13.] Ejiofor, P. (1987): Management in Nigeria. Onitsha: Africana Publishers.
[14.] Ezeani, .E. and Nwankwo, B. (2002): Human Resources Management in Nigeria (eds.) Nsukka: AP Express Publishers.
[15.] Fajana, S (2006): Human Resource Management: An Introduction: Lagos. Labofin and Company Ltd.
[16.] Federal Republic of Nigeria (2013): Federal Establishment Circulars: Lagos. Federal Government Press.
[17.] FRN (1994): "Ayida Panel Report on Civil Service" Abuja: Federal Ministry of Information.
[18.] Filippo, E. (1981): Principles of Personnel Management: New York McGraw- Hill Books.
[19.] http://www.businessballs.com/traindev.htm .
[20.] Jega, M (2005): Corruption: The Trouble with Nigeria-Discharging a Burden. Proceedings of the 3rd Media Trust Annual Dialogue. Lagos: Media Trust Ltd.
[21.] Jones, G. et. al (2000): Contemporary Management New York: McGraw Hills.
[22.] Koontz, H. (1983): Management. London: McGraw-hill international books co.
[23.] Kaul, M. (2003): "Civil Service Reform: A Common Wealth Perspective. http://www.dpmf-org/bulleting-may-03/challenges-governanceguy. html.
[24.] Lawal, M. (2006): Manpower Management: Handbook for Personnel managers and Administration. Abuja: Roots Nigeria Limited.
[25.] Laxmikanth, M . (2006): Public Administration for the UPSC Civil Service Preliminary Examination. New Delhi: McGraw-Hill Publishing co. Ltd.
[26.] McGregor, D. (1960): The Human Side of Enterprise. New York: McGraw- Hill.
[27.] Muhammed, B. (2004): Introduction to Human Resources Planning in Nigeria, 2nd ed. Kaduna: S & Y Business and communication ventures.
[28.] Muhtar, M. (1997): "Capacity Building and Utilization tools for National Development" PACT workshop Lagos.
[29.] Muchinsky, P. (2000): Psychology Applied to Work. USA: Wadsworth Thomson.
[30.] Nnadozie, U.(2004): The State, Civil Service and Underdevelopment in Nigeria. Enugu: John kens and Willy Publishing Co. Nig. Ltd.
[31.] Nongo, S. (2005): Fundamental Management, Makurdi: Aboki Publishing Company.
[32.] Nwachukwu, G. (1988): Management Theory and Practice-Onitsha: Africana Fep Publishers.
[33.] Obikeze, .O (2011): "Prospects of Public Service" in Nwachukwu, O. (ed.) Readings on the Nigerian Public Service.
[34.] Ofoegbu, R . (1985): "Personnel Recruitment and Management" in Nwosu, H (ed.)Problems of Nigerian Administration. Enugu: Fourth Dimension Publishing Company.
[35.] Ogunna, A. (2007): Basic Issues in Community Development and Local Government. Owerri: Versatile Publishers.
[36.] Okoli, J. (2000): "Organization of Personnel Functions at the Local Level". Paper Presented at zonal Workshop on "Effective Human Resources management, 9th to 11th August.
[37.] Oku, O. (2003): "The Universal Basic Education Programme: Issues and Problems of Policy Implementation" Journal of Nigeria Language Culture. Vol. 5 (1), 32- 36.
[38.] Okunola, M (2002): A Handbook for Nigerian Social Workers: Ibadan. Daybis Nig Ltd
[39.] Omodia. S. (2003): "The Family as a vehicle for sustainable democracy in Nigeria" Journal of Family Development 1 (1) pp.83
[40.] Onah, F. (2003): Human Resources Management. Enugu: Fulladu Publisher.
[41.] Onah, F. (2006): Managing Public Programmes and projects .Nsukka: Great AP Express Publishers Ltd.
[42.] Onyishi, A. (2002): "Organization of Personnel Functions at the local level in Nigeria" in Ezeani, E. and Nwankwo, B Human Resources Management in Nigeria Local Government System in Nigeria. Nsukka; AP - Express Publishers
[43.] Ubeku, A. (1986): "Management in Nigeria" Institute of Management.
[44.] Ujomu, .P (2000): "The Economy, Resource Management and Maintenance of National Security in Nigeria: A Critique of Shagari, Babangida and Abacha Regimes" Journal of Economic History, (3), 90.
[45.] Vasant et al (2004): "The Global Human Resources Crisis" http://www.thelancent.com Weber M (1947): The Theory of Social and Economic Organization. New York: Oxford University Press.
[46.] Yalokwu, P. (2000). Management: Concept and Techniques. Lagos: Peak Publishers.