Improving Access to HIV and Aids Services for Key Populations in Jinja District – Uganda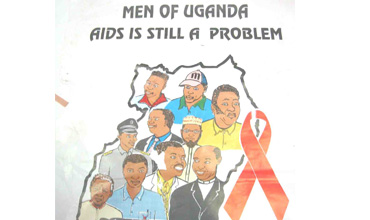 Abstract:
Background: This paper details the application of knowledge and skills gained from Total Quality Management, Management Information Systems and Research Methodologies trainings from TAU in increasing access to HIV and AIDS services to key populations in Jinja district. Uganda has continued to suffer from the adverse effects of HIV and AIDS for almost three decades now, with the HIV prevalence rising from 6.4% in 2005 to 7.3 in 2011%, (UAIS 2011 Report). This was attributed to the increase in the rate of occurrence of new HIV infections, even when access to Ante Retroviral Therapy (ART) for the general population was increasing. The Uganda Ministry of Health noted that the major sources of new infections are the Key Populations.
Key Populations' are those categories of people who are most likely to be exposed to HIV infection and or most likely to transmit HIV to their sexual partners. According to studies, Key Populations in Uganda have higher HIV prevalence rates above the National HIV prevalence rate of 7.3%, sometimes often more than twice the national average. Key Populations in Uganda include; Fisher folk, Sex workers and their partners, Uniformed personnel, Long distance drivers and Men who have Sex with Men (MSM).
Methods: A PLACE (Priorities for Local AIDS Control Efforts) study conducted by Makerere University and Jinja District Local Government revealed that there were limited interventions in the district to address the challenges of access to HIV and AIDS services for the Key Populations yet they existed in the district. The Jinja district health team came up with interventions to address such challenges faced by Key Populations starting September 2015. The goal of the interventions is to reduce new HIV infections in Jinja district by providing universal access to HIV prevention, care and treatment services to Key Populations in the Jinja district. The specific objectives are; To provide factual information on issues related to HIV and AIDS among Key Populations to the general population including the health workers. To mitigate specific drivers increased HIV infection/transmission among Key Populations. To scale up delivery of comprehensive HIV prevention and treatment services to Key Populations. To build a strong enabling environment for equitable and sustainable delivery of HIV prevention and treatment services to Key Populations, and lastly is to strengthen the strategic information system for program and policy improvement for Key Populations.
Achievements: The project identified a few key populations for consultations on how best they would access and or be provided healthcare services. Venues where Key populations could easy be found were identified and sensitization of 60 managers in these venues about the intended interventions for the key populations was done. 90 leaders of the different categories of the key population were also identified for orientation and easy mobilization of their peers for services that we offer. The project also prepared 120 health workers to provide services to the key populations. Special clinics for key populations were created for easy access to the different services and to reduce stigma and discrimination. Logistical support is very vital and there was budgeting and procurement of condom dispensers, information and communication posters, and drugs. HIV Counselling and Testing outreaches conducted and 510 key populations have been tested for HIV. Data collection tools were modified to suit the project information demands. The challenges expected when serving key populations in Uganda are mainly security agencies interference, ethical dilemmas, lack of legal framework to provide such services to key population and limited finances to meet the created demands.
Conclusion: HIV prevention, care and treatment interventions have been limited in the Uganda health care system and introduction of such services have been observed to be key in reducing HIV transmission among the population
References:
[1]. Crane Survey report (2008/2009).
[2]. Ministry of Health (2014). HIV and AIDS National Registers
[3]. Ministry of Health Uganda (2011). Uganda AIDS Indicator Survey Report.
[4]. Makerere University School of Public Health (2013). PLACE Report.
[5]. Uganda AIDS Commission (2015). HIV Prevention Strategy.
[6]. Ugandan Ministry of Health (2014). Uganda AIDS Commission Annual Report.