Prevalence of Multidrug Resistant
Prevalence of Multidrug-Resistant Tuberculosis (MDR-TB) and Laboratory Efficiency in Detection in Kano State, North West Nigeria, 2018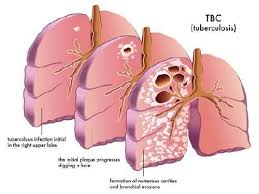 DOI: 10.21522/TIJMD.2013.07.02.Art001
Authors : Musa K. Bawa, Mustapha Mukhtar, Ado Umar, Hamza Shuaibu
Abstract:
Background: Multidrug-resistant tuberculosis (MDR-TB) is an increasing global problem. Good laboratory diagnosis is key to prompt treatment. This study aimed at assessing the laboratory performance in the multidrug-resistant tuberculosis (MDR-TB) control activities in Kano state, north west Nigeria, 2018.
Methods: We reviewed data and used a check list for assessment and analysis of secondary data of Kano state DR TB component of the state tuberculosis and leprosy control programme (STBLCP). The data was analyzed using Epi Info version 3.5.4 and Microsoft Excel 2007.
Results: Kano state in 2018 had a total of 37496 presumptive Mycobacterium tuberculosis (MTB) cases reported and 37496 (100%) tested. Of the 37496 presumptive MTB cases tested, 36641 (97.7%) were presumptive pulmonary MTB cases and 855 (2.3%) were presumptive extra pulmonary MTB cases. Of the 37496 tested, 33781 (90.1%) were MTB negative, 3715 (9.9%) MTB positive. Of the 3715 MTB positive cases, 3531 (95.0%) were MTB positive but drug sensitive (DS MTB), 140 (3.8 %) were MDR TB cases and 44 (1.2%) were indeterminate. Of the 140 MDR TB cases, 3 (2.1%) were <15 years of age, 137 (97.9%) were ≥15 years age, 101 (72.1%) were males and 39 (27.8%) were females.
Conclusions: The laboratory performance of Kano state MDR-TB control programme activities is good with good detection rate and 100% testing rate. There is high number of MDR TB cases. Majority of MDR TB cases are males and aged ≥15 years of age. There is need for the state TBLCP and partners to intensify community awareness on MDR TB
Keywords: Assessment, laboratory performance, Multidrug-resistant tuberculosis, Kano state, north west Nigeria.
References:
[1]. National action plan for combating multidrug-resistant tuberculosis. The White House Washington. Accessed on 24/10/19 from https://www.usaid.gov/what-we-do/global-health/tuberculosis/national-action-plan-combating-mdr-tb.
[2]. World Health Organization Global Tuberculosis Report 2015: http://www.who.int/tb/publications/global_report/en/.
[3]. Management of MDR-TB: A Field Guide: A Companion Document to Guidelines for Programmatic Management of Drug-Resistant Tuberculosis: Integrated Management of Adolescent and Adult Illness (IMAI). WHO Guidelines Approved by the Guidelines Review Committee. Geneva: World Health Organization; 2009. Accessed on 19/10/19 from URL: https://www.ncbi.nlm.nih.gov/pubmed/26290923.
[4]. CDC Factsheet on Tuberculosis: http://www.cdc.gov/tb/publications/infographic/pdf/take-on-tuberculosis-infographic.pdf updated to 2014 dollars from Treatment Practices, Outcomes, and Costs of Multidrug-Resistant and Extensively drug-Resistant Tuberculosis, United States, 2005–2007, S. M. Marks, et al., Emerging Infectious Disease Journal (2014).
[5]. Cuevas LE, Vassin MA, Al-Sonboli, Lawson N, B Ahader J (2011) A multi-country non-inferioriy cluster randomize trial of front–loaded smear microscopy for the diagnosis of pulmonary tuberculosis. PLOS Med 8: l000403.
[6]. Hooja S, Pal N, Malhotra B, Goyal S, Kumar V (2011) Comparison of Ziehl- Neelsen and Auramine staining methods on direct and concentrated.
[7]. Carlton AA (2011) Gene Xpert: A game changer for tuberculosis control? PLOS Medicine.
[8]. Zhang Y, Heym B, Allen B et al. (1992) The catalase-peroxidase gene and isoniazid resistance in M.tuberculosis. Nature, 358, 591–3.
[9]. Piatek AS, Telenti A, Murray MR et al. (2000) Genetotypic analysis of Mycobacterium tuberculosis in two distinct populations using molecular beacons: implications for rapid susceptibility testing. Antimicob Agents Chemother, 44, 103–10.
[10]. Telenti A, Imboden P, Marchesi F et al. (1993) Detection of rifampicin resistance mutations in Mycobacterium tuberculosis. Lancet, 341, 647–50.
[11]. Drobniewski FA, Pozniak AL. (1996) Molecular diagnosis, detection of drug resistance and epidemiology of tuberculosis. Br J Hosp Med, 56, 204–8.
[12]. The World Gazetteer. Profile of Kano, the capital city of State. Archived from the original on 9 February2013. Retrieved 2007-03-27. Accessed on 07/10/2019 from URL:http://www.http/kano/profile.
[13]. NBS Nigeria (2017). National Bureau of statistics: demographic statistics bulletin. Accessed on 22/10/19 from URL: https://nigerianstat.gov.ng
[14]. Musellim B, Erturan S, Sonmez Duman E, Ongen G. Comparison of extra-pulmonary and pulmonary tuberculosis cases: factors influencing the site of reactivation. Int J Tuberc Lung Dis. 2005; 9:1220–3. [PubMed] [Google Scholar].
[15]. American Thoracic Society Diagnostic standards and classification of tuberculosis in adults and children. Am J Respir Crit Care Med. 2000; 161:1376–95. [PubMed] [Google Scholar].
[16]. Narain JP, Lo YR. Epidemiology of HIV-TB in Asia. Indian J Med Res. 2004; 120:277–89. [PubMed] [Google Scholar].
[17]. Solomon SS, Kumarasamy N, Celentano DD, Yepthomi TH, Arvind VP, Solomon S. Trends in HIV-related morbidity among patients admitted to a South Indian tertiary hospital between 1997 and 2003. AIDS Care. 2006; 18:366–70. doi: 10.1080/09540120500201755. [PubMed] [CrossRef] [Google Scholar].
[18]. Sreeramareddy CT, Panduru KV, Verma SC, Joshi HS, Bates MN. 2008. omparison of pulmonary and extrapulmonary tuberculosis in Nepal- a hospital-based retrospective study. BMC Infect Dis. 2008; 8: 8.
[19]. .Olusoji D, Elutayo O, Olanrewaju O, Olapade GD. Pre-extensive drug resistant TB among MDR-TB patients. Global Advd Res J Microbiol. 2013; 2:22–5. [Google Scholar].
[20]. Lawson L, Yassin MA, Abdurrahman ST, Parry CM, Dacombe R, Sogaolu OM, et al. Resistance to first-line tuberculosis drugs in three cities of Nigeria. Trop Med Int Health. 2011; 16:974–80. [PubMed] [Google Scholar].