Factors Influencing Referral
Factors Influencing Referral of Patients with Voice Disorders from Primary Care to Otolaryngology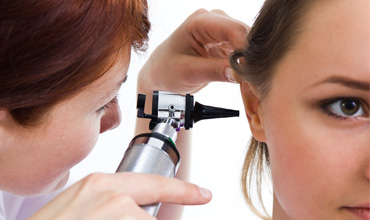 Authors : Muhammad Tariq Alvi
Abstract:
The review is a critical analysis of the article" Factors Influencing Referral of Patients with Voice Disorders from Primary Care to Otolaryngology" published in the Laryngoscope.
In the review of this article, first summary is given, secondly assessment of the print structure is done, keeping in view its layout and reader friendly format. Lastly the aim of the review of this article is towards a critique analysis , evaluating its authority, currency, accuracy, objectivity and coverage. Any tables, graphs, diagrams and illustrations are also analyzed.
References:
[1.] Cohen SM, Kim J, Roy N, Asche C, Courey M. Prevalence and causes of dysphonia in a large treatment-seeking population. Laryngoscope. 2012;122:343–348. [PubMed]
[2.] Cohen SM. Self-reported impact of dysphonia in a primary care population: an epidemiological study. Laryngoscope. 2010;120:2022–2032. [PubMed]
[3.] Paul BC, Branski RC, Amin MR. Diagnosis and management of new-onset hoarseness: a survey of the American Broncho-Esophagological Association. Ann Otol Rhinol Laryngol. 2012;121:629–634. [PubMed]
[4.] Cohen SM, Dinan MA, Roy N, Kim J, Courey M. Diagnosis change in voice-disordered patients evaluated by primary care and/or otolaryngology: a longitudinal study. Otolaryngol Head Neck Surg. 2014 Jan; 150(1):95-102.
[5.] Cohen SM, Thomas S, Roy N, Kim J, Courey M.Frequency and factors associated with use of videolaryngostroboscopy in voice disorder assessment. Laryngoscope. 2014 Mar 24; . Epub 2014 Mar 24.