Exploratory Study of Policy Process and Early Implementation of Free NH15 Coverage of Pregnant Women in Ghana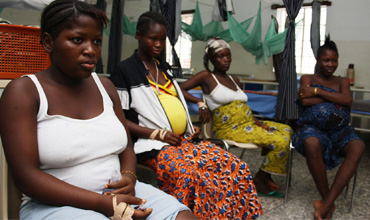 Authors : Pratap Madhukar Bordawekar
Abstract:
Review is a critical analysis of the article "An exploration study of the policy process and early implementation of the free NHS coverage for pregnant women in Ghana published in international Journal for equity in health 2013.
In this review of this article following steps were taken. It was summarized, then was analysed for print structure by out. Lastly review did the critical analysis of the article evaluating its authority currency, accuracy, objectivity and coverage Tables & figures were also analysis.
References:
1. Agyepong I, Ngai R: "We charge them; otherwise we cannot run the hospital": front line workers, clients and health financing policy implementation gaps in Ghana. Health Policy 2011, 99:226-233. PubMed Abstract | Publisher Full Text
2. Asenso-Boadi F: Free maternal health care programme and its cost implications. 2009. Ref Type: Slide
3. Atinga R, Mensah S, Asenso-Boadi F, Adjei F: Migrating from user fees to social health insurance: exploring the prospects and challenges for hospital management. BMC Health Serv Res 2012, 12(174).
4. Countdown to 2015. Building a future for women and children: the 2012 report. Geneva: WHO and UNICEF; 2012.
5. Dalinjong P, Laar A: The national health insurance scheme: perceptions and experiences of health care providers and clients in two districts of Ghana. Heal Econ Rev 2012., 2
6. Dzakpasu S, Soremekun S, Manu A, Ten Asbroek G, Tawiah C: Impact of Free Delivery Care on Health Facility Delivery and Insurance Coverage in Ghana's Brong Ahafo Region. PLoS One 2012, 7(11):e49430. PubMed Abstract | Publisher Full Text | PubMed Central Full Text
7. Ghana Statistical Service, Ghana Health Service, ICF Macro: Ghana Demographic and Health Survey 2008: Key Findings. Calverton, Maryland, USA: GSS, GHS, and ICF Macro; 2009.
8. GHS: Ghana Health Service Annual Report 2009. Accra: Ghana Health Service; 2010.
9. Ghana Ministry of Health: Implementation guidelines for financing free delivery through NHIS. Accra: MoH; 2008.
10. Ghana Ministry of Health: National consultative meeting on the reduction of maternal mortality in Ghana: partnership for action - a synthesis report. Accra: MoH; 2008.
11. De Sardan O, Ridde V: Une comparaison provisoire des politiques d'exemption de paiement dans trois pays sahéliens (Burkina Faso, Mali, Nigeria). Niamey: LASDEL/CRCHUM; 2011. Report No.: Etudes et travaux numéro 89
12. Meessen B, Hercot D, Noirhomme M, Ridde V, Tibouti A, Tashobya C: Removing user fees in the health sector: a review of policy processes in six sub-Saharan African countries. Health Policy Plan 2011, 2(26):ii16-ii29.
13. NHIS: National Health Insurance Scheme website. Accra: NHIS; 2012.
14. Ridde V, Queuille L, Kafando Y: Capitalisations de politiques publiques d'exemption du paiement des soins en Afrique de l'Ouest. Ouagadougou: CRCHUM/HELP/ECHO; 2012.
15. Ridde V, Richard F, Bicaba A, Queuille L, Conombo G: The national subsidy for deliveries and emergency obstetric care in Burkina Faso. Health Policy Plan 2011, Supplement 2(26):ii30-ii40.
16. Ridde V, Diarra A: A process evaluation of user fees abolition for pregnant women and children under five years in two districts in Niger (West Africa). BMC Health Serv Res 2009.
17. Ridde V, Robert E, Meessen B: A literature review of the disruptive effects of user fee exemption policies on health systems. BMC Publ Health 2012, 12
Community of Practice Financial Access to Health Services: Maternal health exemptions: policy brief. Bamako: CoP FAHS; 2012.
18. Ridde V, Diarra A, Moha M: User fees abolition policy in Niger: comparing the under five years exemption implementation in two districts. Health Policy 2011, 99:219-225. PubMed Abstract | Publisher Full Text
19. Schieber G, Cashin C, Saleh K, Lavado R: Health financing in Ghana at a crossroad. Washington, D.C: World Bank; 2012. Report 67325
20. Witter S, Arhinful D, Kusi A, Zakariah-Akoto S: The experience of Ghana in implementing a user fee exemption policy to provide free delivery care. Reprod Health Matters 2007, 15(30):1-11.
21. Witter S, Dieng T, Mbengue D, Moreira I, De Brouwere V: The free delivery and caesarean policy in Senegal – how effective and cost-effective has it been? Health Policy Plan 2010, 25(5):384-392. PubMed Abstract | Publisher Full Text
22. Witter S, Adjei S, Armar-Klemesu M, Graham W: Providing free maternal health care: ten lessons from an evaluation of the national delivery exemption policy in Ghana. Global Health Action 2009.
23. Witter S, Richard F, De Brouwere V: Learning lessons and moving forward: how to reduce financial barriers to obstetric care in low-income contexts. Studies in Health Services Organisation and Policy 2008, 24:277-304.
24. Witter S, Adjei S: Start-stop funding, its causes and consequences: a case study of the delivery exemptions policy in Ghana. Int J Health Plann Manage 2007, 22(2):133-143. PubMed Abstract | Publisher Full Text
25. Witter S, Garshong B: Something old or something new? Social health insurance in Ghana. BMC International Health and Human Rights 2009, 9(20).