The Extent of Poor Adherence to HIV Treatment, Poor Client Appointment Keeping, an Unsuppressed Viral Load at Bugembe, Mpumudde, Walukuba and Budondo Health Centres in Jinja District – Uganda. Part of a PhD Study Results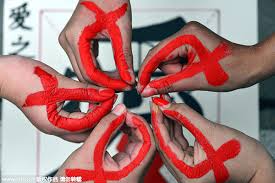 DOI: 10.21522/TIJPH.2013.07.04.Art009
Abstract:
Uganda adopted the WHO 2014 test and treat guidelines in 2016, increasing the number of HIV clients diagnosed, started on treatment, and monitored for viral load suppression, against the inadequate health care resources. This has resulted into a low viral load suppression prevalence of 59.6%, and missed appointment of 7.9%. The study determined the occurrence of; poor adherence to HIV treatment, client appointment keeping, and viral load suppression at the study health facilities. The cross-sectional quantitative study was conducted in 4 purposively selected health centres. All files of adult HIV clients who had been in care for at least 6 month and active during October to December 2018 were studied for; missed appointments of more than two weeks, poor adherence to treatment of less than 85%, and unsuppressed viral load above 1000 viral copies per milliliter. 457(14.3%) of 3197 files had at least one of the study HIV care outcomes. Occurrence of the poor HIV care outcomes was the same irrespective of the client's duration in care. 51 (11.2%) of the client files had poor adherence to treatment, 301(65.9%) had missed appointments for more than two weeks, and 211(46.2%) had unsuppressed viral load. In conclusion, there is no difference in occurrence of the study poor HIV care outcomes based on duration in care. There is limited access to timely viral load tests, hence affecting timely and appropriate decision making.
Keywords: HIV care outcomes of adherence to treatment, appointment keeping and suppressed viral load.
References:
[1]. http://health.go.ug/docs/UAIS2011KEYFINDINGS.pdf
[2]. http://www.afro.who.int/sites/default/files/2017-08/UPHIA%20Uganda%20factsheet.pdf
[3]. MoH (2016). Consolidated guidelines for HIV prevention, and treatment in Uganda 2016.
[4]. WHO, (2013). Consolidated guidelines on the use of antiretroviral drugs for treating and preventing HIV infection: recommendations for a public health approach. Geneva Switzerland: World Health Organization; 2013. http://apps.who.int/iris/bitstream/10665/85321/1/9789241505727_eng.pdf.
[5]. Setor Kunutsor,1 John Walley,1 Elly Katabira,2 Simon Muchuro,2 Hudson Balidawa,3 Elizabeth Namagala,3 and Eric Ikoona3, (2010). Clinic Attendance for Medication Refills and Medication Adherence amongst an Antiretroviral Treatment Cohort in Uganda: A Prospective Study. Hindawi Publishing Corporation AIDS Research and Treatment Volume 2010, Article ID 872396, 8 pages doi:10.1155/2010/872396.
[6]. Jinja District health report, 2016/17.