Knowledge of Community Based Health Insurance among Residence of Katsina State, Nigeria; A Comparative Cross-Sectional Study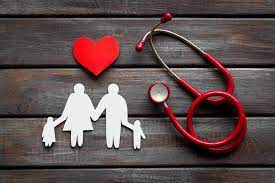 DOI: 10.21522/TIJAR.2014.SE.22.02.Art006
Authors : Yahaya Shamsuddeen Suleiman
Abstract:
Enrollment into any form of insurance is very low in Katsina State, with the majority of people paying out of pocket for health care. Knowledge of Community Health Insurance (CHI) has been found to influence enrolment into the scheme. To compare differences in Knowledge between community-based health insurance member households and non-member households and to identify factors associated with the knowledge. A comparative cross-sectional descriptive study was conducted among household heads in Katsina State, Nigeria. A sample size of 300 was determined, and respondents were selected using the multistage sampling technique, data was analyzed using SPSS. The mean age of respondents was 46.82±13 and 44±12.5 years for ensured and non-ensured groups, respectively. Heads of the households were predominantly males and currently married, with 97.3% and 93.3% for CBHI members compared to 82.7% and 99.3% in non-member households, respectively. A greater proportion of the sampled households had Quran education only. The majority of respondents in both groups have heard about CHI, and the source of information was from community leaders. There was no statistically significant difference in the level of knowledge of CBHI between insured (56. %7) and uninsured (47.3%) households (t Stat =4.642, p= 0.07). Knowledge of CHI is higher in an insured group than non-insured but there is still a knowledge gap in both groups. To ensure that health care is accessible to all, CHI should be promoted, and more people should be encouraged to join.
References:
[1] The World Health Report: Health System Financing: The Path to Universal Coverage, 2010, http://www.who.int/whr/2010/whr10_en.pdf. Accessed 2nd August 2020.
[2] WHO 2020. Community-Based Health insurance Scheme. https://www.who.int/news-room/fact-sheets/detail/community-based-health-insurance-2020.
[3] Onwujekwe.O, Valenyi. E. Feasibility of voluntary health insurance in Nigeria. 2006. The World Bank.
[4] National Bureau of Statistics (NBS) and United Nations Children's Fund (UNICEF). 2017 Multiple Indicator Cluster Survey 2016-17, Survey Findings Report. Abuja, Nigeria: National Bureau of Statistics and United Nations Children's Fund.
[5] Nasiru, L., Mohammed, T.S., Hassan, A., Shamsuddeen, Y (2021). Health Care Access and Utilization among Households in Katsina State Northwestern, Nigeria. International Journal of Tourism and Hotel Management: 2641-6948.
[6] The World Health Report 2000: Health Systems: Improving Performance, 2000 http://www.who.int/whr/2000/en/whr00_en.pdf. Accessed 2nd August 2020.
[7] Yusuf HO, Kanma-Okafor OJ, Ladi-Akinyemi TW, Eze UT, Egwuonwu CC, Osibogun AO. Health Insurance Knowledge, Attitude and the Uptake of Community Based Health Insurance Scheme Among Residents of a Suburb in Lagos, Nigeria. The West African Journal of Medicine. 2019; 36(2):103-111.
[8] Carrin G, Waelkens MP, Criel B: Community-based health insurance in developing countries: a study of its contribution to the performance of health financing systems. Trop Med Int Health, 2005, 10 (8): 799-811.
[9] Dror DM, Hossain SA, Majumdar A, Pérez Koehlmoos TL, John D, Panda PK. What Factors Affect Voluntary Uptake of Community-Based
Health Insurance Schemes in Low- and Middle-Income Countries? A Systematic Review and Meta-Analysis. Plos One. 2016 Aug 31;11(8): e0160479. doi: 10.1371/journal.pone.0160479. PMID: 27579731; PMCID: PMC5006971.