Public Health Correlates of Co-Infections of Syphilis and Hepatitis B Among People Living with HIV at the General Hospital, Calabar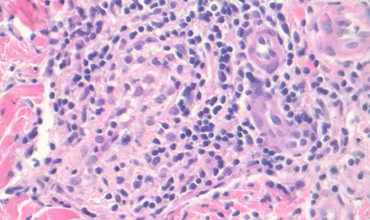 Authors : Samson Olusegun Aturaka
Abstract:
Introduction: HBV and Syphilis share certain epidemiological characteristics and route of transmission with HIV, and co-infections are not uncommon. Against the backdrop of the need for understanding of the risk factors as a cornerstone for designing effective prevention and control interventions, this research determined the prevalence and some determinants of co-infection of hepatitis and syphilis among PLHIVs.
Methods: Descriptive cross sectional study among 350 PLHIVs seen at the General Hospital Calabar selected using multistage sampling method. Disease screenings were done using standard techniques. Data was analyzed using the SPSS software version 17.0.
Results: Prevalence of HBV and Syphilis were 0.014% and 0.086%, with co-infection rate of 1 out of 351 cases. Co-infections was not statistically significantly associated with any of the diseases (X2 of 3.013 and p value of 0.006) despite only 205(58.3%) having low estimated sexual risk scores.
Conclusion: Though co-infection prevalence rate is low, HBV and syphilis screening should be included in pre-HAART care, and towards encouragement of sexual behavioural change among PLHIVs.
Key words: PLHIVs, Co-infections, Prevalence, Syphilis, HBV.
References:
[1]. Okocha EC, Oguejiofor CO, Odenigbo CU, Okonkwo UC, and Asomugha L. Prevalence of hepatitis B surface antigen seropositivity among HIV-infected and non-infected individuals in Nnewi, Nigeria. Niger Med J. 2012 Oct-Dec; 53(4): 249–253.
[2]. Carmen Pittman, Sabrina Plitt, Ted Birse, Karen Doucette, Barbara Romanowski, Rya Cooper, et al. Prevalence and correlates of HIV and hepatitis B virus coinfection in Northern Alberta. Can J Infect Dis Med Microbiol. 2014 Spring; 25(1): e8–e13.
[3]. Goyal Ankur, Goyal Sapna,1Lal Ankit, and Agrawal Arti. Very low prevalence of hepatitis B and C Co-infection in HIV-positive medical inpatients in a tertiary care hospital in Agra (UP), Northern India. Indian J Sex Transm Dis. 2012 Jul-Dec; 33(2): 147–148.
[4]. Silverman JG, Decker MR, Gupta J, Dharmadhikari A, Seage GR and Raj A.Syphilis and Hepatitis B Co-infection among HIV-Infected, Sex-Trafficked Women and Girls, Nepal. Emerg Infect Dis. 2008 Jun; 14(6): 932–934.
[5]. Saravanan S, Velu V, Kumarasamy N, Nandakumar S, Murugavel KG, Balakrishnan P, et al. Coinfection of Hepatitis B and Hepatitis C Virus in HIV-Infected Patients in South India. World J Gastroenterol. 2007; 7:5015–20. [PMC free article] [PubMed]
[6]. Alter MJ. Epidemiology of viral hepatitis and HIV co-infection. J Hepatol. 2006; 44:S6–9. [PubMed]
[7]. McGovern B. The epidemiology, natural history and prevention of hepatitis B: Implications of HIV coinfection. Antivir Ther. 2007;12(Suppl 3):H3–13. [PubMed]
[8]. Spradling P, Richardson J, Buchacz K, et al. Prevalence of chronic hepatitis B virus infection among patients in the HIV Outpatient Study 1997–2007. J Viral Hepatol. 2010; 17:879–86. [PubMed]
[9]. Ezzati M, Lopez AD, Rodgers A, Vander Hoorn S, Murray CJ. Selected major risk factors and global and regional burden of disease. The Lancet. 2002; 360(9343):1347–60. doi: 10.1016/s0140-6736(02)11403-6
[10]. Ocama P, Opio CK, Lee WM. Hepatitis B virus infection: Current status. Am J Med. 2005; 118:1413? [PubMed]
[11]. McGovern BH, Sherman KE. Epidemiology, clinical manifestations, and diagnosis of hepatitis B in the HIV infected patient. In: Thomas D, editor. 2009.
[12]. Puoti M, Airoldi M, Bruno R, Zanini B, Spinetti A, Pezzoli C, et al. Hepatitis B virus coinfection in human immunodeficiency virus infected subjects. AIDS Rev. 2002; 4:27. [PubMed]