Evaluation of the Implementation and utilisation of a Case Based Diseases Surveillance (electronic Integrated Disease Surveillance and Reporting (eIDSR-CBS)) in the West Nile region: August 2018 to February 2019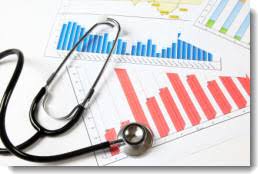 DOI: 10.21522/TIJPH.2013.07.04.Art004
Authors : Prosper Behumbiize, John Lule, Bridget Magoba, Carol Kyozira, Joshua Kayiya
Abstract:
Introduction: West Nile is vulnerable to repeated disease outbreaks due to instability and refugees from South Sudan and Congo. Uganda is implementing integrated disease surveillance (IDSR) and piloting electronic IDSR (eIDSR-CBS) with Global Health Security Agenda, Infectious disease institute (IDI) and HISP-Uganda between January 2018 to February 2019 in West Nile. This study determined utilization and challenges of implementing eIDSR-CBS, whose aim was improving real-time disease reporting and building capacity of surveillance staff in eIDSR-CBS real-time disease reporting.
Methodology: DSFP were trained to train others in eIDSR-CBS, trained other staff, distributed eIDSR-CBS materials and conducted support supervision. In a cross-section evaluation, project documents review and in-depth interviews provided data for utilisation, project relevancy, effectiveness of implementation, collaborations, sustainability, challenges and lessons learned.
Findings: eIDSR-CBS used SMS, Web and Android platforms, DSFP supported 1,071 staff in 256 e-IDSR trainings, supported 82% of 363 facilities, distributed 362 IDSR and 1072 eIDSR-CBS materials and 1953 SMS messages. Of 39 facilities, 79% conduct IDSR, 54% e-IDSR, 92% had IDSR and 98% eIDSR-CBS materials. The project built eIDSR-CBS capacity of staff, enhanced collaboration and communication among s stakeholders, was sustainable with improved skills, utilised existing MoH structures and engaging stakeholders.
Conclusion: Implementing eIDSR-CBS is feasible in existing MoH structures, with cascade-trainings multiplier effect exponentially disseminating eIDSR-CBS knowledge, trainers and staff and effectively creating ownership, responsibility and sustainability. eIDSR-CBS cascading needs scale-up for early disease outbreak detection.
Keywords: SMS (6767) alerting, case-based disease surveillance, integrated disease surveillance, eIDSR-CBS, IDSR, West Nile Region Uganda.
References:
[1]. MOH Uganda. National Health Policy. Kampala: Ministry of Health. 1999. Online at: http://www.healthresearchweb.org/files/National_Health_Policy_1999.pdf, accessed 01 September 2019.
[2]. MOH Uganda. Integrated Disease Surveillance Action Plan. 2000 Unpublished. Ministry of Health, Kampala, Uganda. [Google Scholar].
[3]. Zana C Somda, Martin I Meltzer, Helen N Perry, Nancy E Messonnier1, Usman Abdulmumini, Goitom Mebrahtu, Massambou Sacko, Kandioura Touré, Salimata Ouédraogo Ki, Tuoyo Okorosobo, Wondimagegnehu Alemu and Idrissa Sow, 2009. Cost analysis of an integrated disease surveillance and response system: case of Burkina Faso, Eritrea, and Mali. BioMed Centra.
[4]. UNHCR. 2003. UNHCR Global Report 2002–Uganda. Geneva: United Nations High Commissioner for Refugees, pp. 193–198.
[5]. Alfred Yayi, Vivienne Laing, Philip Govule et al.: Performance of Epidemic Prevention, Preparedness and Response in West Nile Region, Uganda, International Journal of Public Health Research 2015; 3(5): 228-233.
[6]. MoH, Uganda. A field guide for epidemic response to meningococcal meningitis outbreak. Kampala: Ministry of Health, 2006.
[7]. Heymann D [ed]. Control of communicable diseases manual. 19th ed. Washington DC: American Public Health Association, 2008.
[8]. MOH Uganda. 2000. Integrated Disease Surveillance Action Plan. Unpublished. Ministry of Health, Kampala, Uganda.
[9]. Lukwago L, Nanyunja M, Ndayimirije N, Wamala J, Malimbo M, Mbabazi W et al. The implementation of Integrated Disease Surveillance and Response in Uganda: a review of progress and challenges between 2001 and 2007. Health Policy Plan. 2013 Jan; 28(1): 30-40. PubMed | Google Scholar.
[10]. Perry HN, McDonnell SM, Alemu W et al. 2007. Planning an integrated disease surveillance and response system: a matrix of skills and activities. BMC Medicine 5: 24.
[11]. Gladwin J, Dixon R, Wilson T. Implementing a new health management information system in Uganda. Health Policy and Planning. 2003; 18(2): 214-24. PubMed | Google Scholar.
[12]. Fan S1, Blair C, Brown A, et al.: A multi-function public health surveillance system and the lessons learned in its development: the Alberta Real Time Syndromic Surveillance Net. Can J Public Health. 2010 Nov-Dec;101(6):454-8.
[13]. HISP Standard operating procedures of using electronic Integrated Disease Surveillance and Response (eIDSR-CBS).
[14]. Gostin LO. Global health security after Ebola: four global commissions. Milbank Q 2016; 94:34–8.
[15]. Fall IS, Rajatonirina S, Yahaya AA, et al. Integrated Disease Surveillance and Response (IDSR) strategy: current status, challenges and perspectives for the future in Africa. BMJ Global Health 2019; 4: e001427. doi:10.1136/ bmjgh-2019-001427.
[16]. Shoemaker TR, Balinandi S, Tumusiime A, et al. Impact of enhanced viral haemorrhagic fever surveillance on outbreak detection and response in Uganda. Lancet Infect Dis 2018; 18:373–5.