An Assessment of Socioeconomic Determinants of Contraceptive use among Women of Reproductive Age in Tarauni Local Government Area of Kano State, Nigeria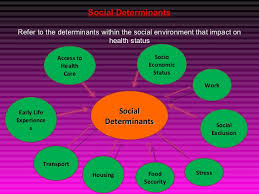 DOI: 10.21522/TIJPH.2013.07.04.Art029
Authors : Muhammad Murtala Ibrahim, Muhammad Murtala Ibrahim
Abstract:
This study investigated the socioeconomic determinants of contraceptive use among women of reproductive age in Tarauni local government area of Kano state, Nigeria. The research used descriptive survey design to collect and analyse cross sectional data from the study population with the aid of structured questionnaire that was validated. The population of this study comprised of Women of Reproductive Age- 15-49 living in urban and rural parts of the study area. A total of one hundred and twenty (120) participants, selected through simple and systematic random sampling technique participated in the study. The study data was analysed with SPSS version 20 and presented as frequency tables and simple percentage, while chi-square statistics was used to answer the formulated research hypotheses at a 0.05 level of significance. The findings of this study indicate that religion, cultural norms and occupational status of the woman are strongly associated with the use of family planning by women of reproductive age. However, level of education was not significantly associated with the use of contraceptive in this study. The study recommends that interventions targeting Muslims should recognise the diversity among sects and be more targeted; Family planning messages should target and address cultural beliefs and norms including gender roles that hinder use of contraceptive method among women of reproductive age. Government should provide income generating opportunity for women and expand service delivery points with adequate and affordable products and services to encourage use.
Keywords: Contraception, Contraceptives, Contraceptive use, Family planning, Women of Reproductive age.
References:
[1]. Abass, Y., Yidana, A., Ziblim, S., Azongo, T. (2015) Socio-Cultural Determinants of Contraceptives Use Among Adolescents in Northern Ghana. Public Health Research 2015, 5(4): 83-89 DOI: 10.5923/j.phr.20150504.
[2]. Agbaje, M., Adeyemi, A., Olugbenga-Bello, A.I., Adeoye, O., Salawu, M., Aderinoye, A. (2016) Contraceptive prevalence and determinants among women of reproductive age group in Ogbomoso, Oyo state, Nigeria. Open Access Journal of Contraception downloaded from https://www.dovepress.com/ by 105.112.19.252 on 23-Oct-2017.
[3]. Agyei Helena (2014) Factors Influencing Contraceptive Uptake Among Women with Induced Abortion Presenting at Kath, Kumasi-Ghana. Global Educational Research Journal: Vol. 2(12): pp 209-242, December, 2014.
[4]. Bulatao, R. A., Palmore, J. A. & Ward, S. E. (1989). Choosing a Contraceptive: Method Choice in Asia and the United States. Boulder, Colorado: Westview Press, pp. 277–304.
[5]. Casterline JB, Sathar ZA, ulHaque M. Obstacles to contraceptive use in Pakistan, a study in Punjab 1996. Stud Fam Plann, 2001; 32: 95–110. [PubMed].
[6]. Ejembi, C. Dahiru, T. and Aliyu, A. (2015). Contextual Factors Influencing Modern Contraceptive Use in Nigeria, A DHS working paper, USAID, (120).
[7]. Hogan, D.P., Berhanu, B., Hailemariam, A. (1999). "Household organization women's Autonomy, & contraceptive Behaviour in southern Ethiopia". Studies in Family Planning 30 (34): 302-314.
[8]. Iheyinwa, C.S. and Muyiwa, O. (2016). Socio-Demographic Factors, Contraceptive Use and Fertility Preference among Married Women in South Region of Nigeria. International Conference on African Development Issues (CU-ICADI 2016).
[9]. Mannan H.R. (2002). Factors in contraceptive method choice in Bangladesh: goals, competence, evaluation and access. Contraception. 65(5):357-364.
[10]. Mostafa Kamal, S.M. (2012) "Inter-Spousal Communication and Its Effect on Contraceptive Use Pattern among Rural Women in Bangladesh". Paper presented at the Population Association of America Annual meeting, 3-5 May 2012, San Francisco.
[11]. Mugenda, A. and Mugenda, O. (2003). Research Methods: Quantitative and Qualitative Approaches. Africa Centre for Technology Studies (ACTS), Nairobi, Kenya.
[12]. Mwaikambo, L., Speizer, I. S., Schurmann, A., Morgan, G., &FariyalFikree. (2011). What works in family planning interventions: A systematic review of the evidence. International Journal, 42(2), 36–41.
[13]. National Population Commission (NPC) [Nigeria] and ICF (2019). Nigeria Demographic and Health Survey 2018. Abuja, Nigeria, and Rockville, Maryland, USA: NPC and ICF.
[14]. Ndayara Priscilla M. (2016). Determinants of Contraceptive Method Choice in Kenya. Msc Project Submitted to the Population Studies and Research Institute, University of Nairobi. http://erepository.uonbi.ac.ke/bitstream/handle/11295/99647/
[15]. Nisar, Z. (2012). Prospects of Family Planning in India: An Empirical Analysis. Indian Streams Research Journal, 2(4), 1–4.
[16]. Nwankwo, B.O, Ogueri, E. (2006). "Influence of Husband's Decision on the Use of Modern Contraceptives Among Rural and Urban Married Women in Imo State, Nigeria". International Journal of Tropical Medicine 1(40): 140-144.
[17]. Nyande F. et al (2016) Factors Influencing the Utilisation of Family Planning contraceptives among Men and Women in the Ho Municipality of Ghana. International Journal of Health Sciences and Research.
[18]. Okech T, Wawire NW and Mburu T (2011). Contraceptive Use among Women of Reproductive Age in Kenya's City Slums, International Journal of Business and Social Science 2 (1) 22-43.
[19]. Oyedokun, A. O (2007). Determinants of Contraceptive Usage: Lessons from Women in Osun State, Nigeria, Journal of Humanities and Social Sciences, (1)2.
[20]. Palamuleni, M. E. (2013). Socio-economic and demographic factors affecting contraceptive use in Malawi. African Journal of Reproductive Health, 17(3), 91–104. doi.org/10.4314/ajrh.v17i3.
[21]. Physicians for Reproductive Health and Choice (PRHC) (2003). An Overview of Abortion in the United States. Stop Forced Abortions Alliance, USA.
[22]. Ramathuba, D. U., Khoza, L. B., & Netshikweta, M. L. (2012). Knowledge, attitudes and practice of secondary school girls towards contraception in Limpopo Province. Curationis.
http://doi.org/10.4102/curationis.v35i1.45 35(1).
[23]. Redmond, WA (2009) Birth Control." Microsoft® Student 2009 [DVD]: Microsoft Corporation, 2008.
[24]. Srikanthan, A., and Reid, R. L. (2008). Religious and Cultural Influences on Contraception, Women's Health 129–137.
[25]. Stephenson, R., Baschieri, A., Clements, S., Hennink, M., and Madise, N. (2007). Contextual influences on modern contraceptive use in sub-Saharan Africa. American Journal of Public Health, 97(7), 1233–1240. doi.org/10.2105/AJPH.2005.071522.