HIV Testing Approaches; A Comparative Analysis of Partner Notification Services and Other Methods in Anambra State: A Formative Evaluation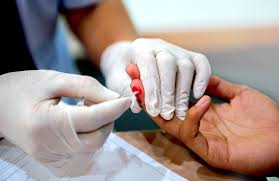 DOI: 10.21522/TIJPH.2013.SE.19.02.Art001
Authors : Okebugwu Andrew Nwachimere-eze, Taratisio Ndwiga
Abstract:
The combined effects of limited time to the deadline of the UNAIDS 95-95-95 by 2020 for the epidemic control of HIV, need for early HIV case detection and decline in funding for HIV services necessitated partners in the HIV response to seek cost effective but smarter and result oriented methods of reaching the HIV testing targets which is the gateway to prevention and treatment of HIV, using the partner notification services (PNS) as a key approach.
A descriptive cross-sectional quantitative method was employed to review the performance of PNS after eight months of implementation. A multi staged random sampling was employed to select six health facilities providing comprehensive HIV services. Data from HIV testing services registers utilized within the period were reviewed for testing approaches, gender of clients, and linkage status. The anti-retroviral therapy registers were accessed for confirmation of linkages. Data was collected in excel sheet and transferred to SPSS version 21 for statistical analysis.
A significantly higher positivity rate and linkage from PNS though low coverage was observed. More women were reached than men. PNS needs to be optimized and also prioritized while challenges such as stigma, disclosure and gender issues should be addressed.
Keywords: Index case testing for HIV, provider-initiated testing and counseling, formative evaluation, innovative testing for HIV.
References:
[1]. Garcia de Olalla P, Mollas E, Barbera MJ, Martin S, Arellano E, Gosch M, et al. Effectivenesss of a pilot partner notification program for new HIV cases in Barcelona, Spain. PLos one. 2015;10(4), e0121536.
[2]. Mahachi, N., Muchedzi, A., Tafuma, T., Mawora, P., Kariuki, L., Semo, B., Batenanya, M., Nyagura, T., Ncube, G., Merrigan, M., Chabikuli,O., Mpofu, M. 2019, Sustained high HIV case-finding through Index testing and partner notification services: experiences from three provinces in Zimbabwe. Journal of the International AIDS Society, 22 doi.10.1002/jia2.25321.
[3]. Nigerian AIDS Indicator Impact Survey 2018. www.naiis.ng .Accessed on 5th October 2019.
[4]. UNAIDS. 90-90-90: an ambitious treatment target to help end the AIDS epidemic. 2014.
[5]. UNAIDS: Global HIV & AIDS statistics- 2019 fact sheet. Available from
https://www.avert.org/professionals/hiv-around-world/global-response/funding accessed on 14th October 2019.
[6]. www.citypopulation.de/php/nigeria-admin.php?adm1id=NGA004 accessed on 13th October 2019.