Outbreak Investigation of
Outbreak Investigation of Lassa Fever in Ebonyi State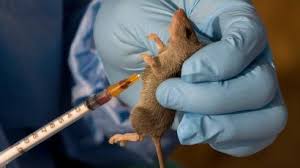 DOI: 10.21522/TIJPH.2013.SE.19.02.Art021
Authors : Joseph Gbenga Solomon, Rowland Utulu, Azuka Adeke, Adejoke Akano, Emmanuel Omomoh, Nkechi Ebere, Sophia Usuwa, Adunola Oyegoke, Ihekerenma Okoli, Christian Akpa, Chukwuemeka Oguano
Abstract:
Background: Lassa fever is a viral haemorrhagic disease caused by an RNA virus of the family Arenaviridae. The seroprevalence in Nigeria is about 21%. Since 1969, several outbreaks reported in various states in Nigeria. The objective of this study was to investigate and control the Lassa fever outbreak in Ebonyi State, Nigeria.
Methodology: A cross-sectional study was done with laboratory confirmation. Sociodemographic data were collected and recorded on a line list and used for descriptive epidemiology. Blood samples were collected for confirmation by reverse transcriptase-polymerase chain reaction.
Findings: From January 22nd to March 1st, 2019 a total of 92 suspected cases were identified; with most being between 15-44 years, (59.1%), female (62.5%) and from Abakaliki LGA (47.6%). There were 30 laboratory-confirmed cases and 12 deaths with a case fatality rate (CFR) of 40%. Following confirmation, the incidence was highest in those aged 15-44 years (66.7%), and the CFR was highest in the same age group (58.3%). Disaggregated CFR showed a CFR of 25% in males and 50% in females. The Number of days from onset of symptoms to the presentation at the health facility was statistically significant with an odds ratio of 1.3 (1.009-1.700). (P-value < 0.05).
Conclusion: Poor health-seeking behaviour increases the chance of death from Lassa fever infection. It is essential to continue to institute preventive measure like health promotion. it will increase awareness on signs and symptoms as well as service availability of health for Lassa fever management.
Keywords: Lassa fever, Arenaviridae, Incidence, Disease Outbreak.
References:
[1]. Shaffer JG, Grant DS, Schieffelin JS, Boisen ML, Goba A, Hartnett JN, et al. Lassa Fever in Post-Conflict Sierra Leone. PLoS Negl Trop Dis. 2014;8(3).
[2]. Faso B, Leone S, Diseases ZI. Lassa Fever. 2011.
[3]. Richmond JK, Baglole DJ. Clinical review social consequences. 2002;1271–5.
[4]. Shehu NY, Gomerep SS, Isa SE, Iraoyah KO, Mafuka J, Bitrus N, et al. Lassa Fever 2016 Outbreak in Plateau State, Nigeria—The Changing Epidemiology and Clinical Presentation. Front Public Heal. 2018;6(August):1–5.
[5]. Iroezindu MO, Unigwe US, Okwara CC, Ozoh GA, Ndu AC, Ohanu ME, et al. Lessons learnt from the management of a case of Lassa fever and follow-up of nosocomial primary contacts in Nigeria during Ebola virus disease outbreak in West Africa. Trop Med Int Heal. 2015;20(11):1424–30.
[6]. Du Toit A. Lassa fever outbreak in Nigeria. Nat Rev Microbiol. 2018;16(5):260.
[7]. Stephen Ilesanmi O, Omotoso B, Osaretin Alele F, Adewuyi P. Awareness of Lassa Fever in a Rural Community in South West Nigeria. J Community Heal Res. 2015;4(1):1–10.
[8]. Adebayo D, Amaechi Nwobi E. Response Preparedness to Viral Hemorrhagic Fever in Nigeria: Risk Perception, Attitude towards Lassa Fever. Epidemiol Open Access. 2015;05(03).
[9]. Richmond JK, Baglole DJ. Lassa fever: epidemiology, clinical features, and social consequences. BMJ Br Med J. 2003;327(7426):1271–5.
[10]. Ajayi NA, Nwigwe CG, Azuogu BN, Onyire BN, Nwonwu EU, Ogbonnaya LU, et al. Containing a Lassa fever epidemic in a resource-limited setting: outbreak description and lessons learned from Abakaliki , Nigeria. Int J Infect Dis. 2013;17: e1011–e1016.
[11]. NCDC. 2019 Lassa Fever Outbreak Situation Report. 2019.