The Prevalence of Obesity among Women of Reproductive Age in Lagos, Nigeria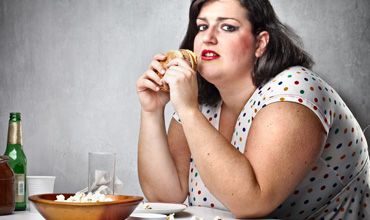 DOI: 10.21522/TIJPH.2013.04.02.Art031
Authors : Oriakhi Abel Toms
Abstract:
There is a fast emerging "silent killer" in town. It joins the ranks of malnutrition, malaria, hypertension, diabetes, HIV/AIDS, etc. It is obesity!
It has been defined as a condition of abnormal or excessive fat accumulation in adipose tissue, to the extent that health may be impaired.
It is a lifestyle disease characterized by excessive fat accumulation in the tissues. We are eating our way to the grave as obesity and its attendant public health impact stare at us on the face not sparing the developed or developing countries. This does not come as a surprise. Globally, the epidemic is growing. It is a substantial public-health crisis in the developed world, but the prevalence is increasing rapidly in numerous developing nations worldwide
Conservative estimates suggest that as many as 250 million people are obese and about two to three times this number are overweight
References:
[1.] African journal of reproductive health( 2013 ]
[2.] Global health observatory
[3.] obesity in adult Nigerians
[4.] Socio‐demographic correlates of overweight and obesity among women of reproductive age‐2008( Matthew Okoh}
[5.] Prevalence of obesity among women attending a Nigerian primary care clinic( Ibadan]
[6.] Prevalence of overweight and and obesity and perception of healthy and desirable body size in urban Ghana.
[7.] Tropical journal of health sciences.
[8.] www.academicjournal.org
[9.] www.vanguardngr.com
[10.] www.nigeriamedj.com
[11.] www.njcponline.com
[12.] www.knoema.com
[13.] www.obesidade.info/estudos/obesity