Millennium Development Goals
Millennium Development Goals – A Progress Report on Nigeria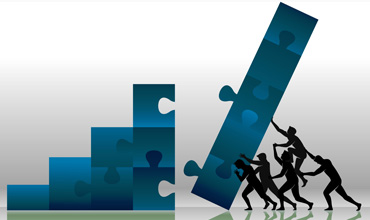 DOI: 10.21522/TIJPH.2013.04.02.Art065
Authors : Eromon Aigbe Israel
Abstract:
Millennium Development Goals (MDGs) are 8 international goals that were officially established following the millennium summit of the United Nations in 2000. Using Nigeria as a case study, there has been massive strides in attaining goals 1 to 6 while there has not been visible improvements in attaining goals 7 and 8. It is imperative for focus to shift to the rural areas where there is a higher demand for provision of basic healthcare and environmental infrastructure if these targets are to be met by 2015. Most importantly, the issues of poverty, universal basic education and health, and provision of safe drinking water will go a long way to improving the quality of life of over 160 million Nigerians.
References:
[1.] Abani, C., Igbuzor, O. and Moru, J. (2005),Attaining the Millennium Development Goals in Nigeria: Indicative Progress and a Call for Action. In Moru, J. (Ed), Another Nigeria is Possible: Proceedings of the First Nigeria Social Forum. Abuja, Nigeria Social Forum.
[2.] Federal Ministry of Agriculture and Rural Development (2012). Agricultural transformation agenda: execution and delivery for 2012 by Honorable Minister of Agriculture and Rural Development. Abuja: Federal Ministry of Agriculture and Rural Development.
[3.] Federal Republic of Nigeria (FRN) (2010),The MDGDRG funded Midwives Service Scheme: concept, process and progress. Abuja: National Primary Health Care Development Agency.
[4.] List of goals, targets, and indicators. Available at http://siteresources.worldbank.org
[5.] National Agency for the Control of HIV/AIDS (2011).Factsheet 2011: update on the HIV/AIDS epidemic and response in Nigeria. Abuja: National Agency for the Control of HIV/AIDS.
[6.] National Bureau of Statistics (NBS) (2009). Profile of Women and Men in Nigeria. Available at:
www.nigerianstat.gov.ng.
[7.] National Gender Policy (2008). Retrieved from
http://nascp.gov.ng/demo/wpcontent/uploads/2014/02/National-Gender-Policy-Strategic-Framework-2008-MWASD.pdf
[8.] National Population Commission (NPC), National Malaria Control Programme (NMCP) and ICF International (2012)Nigeria Malaria Indicator Survey (2010). Abuja: NPC, NMCP and IF International
[9.] Nigeria MDG Report (2010). Available at
http://www.mdgs.gov.ng/index.php/downloads/category/1-mdgs-general#
[10.] Nigeria meets MDG 1 (n.d). Available at
http://www.fao.org/countryprofiles/newsarticle/en/c/202569/
[11.] Obaji, C.N. (2005).Nigeria's experience with girls' education and linkages with action with adult female literacy to impact on poverty alleviation. Paper presented at the United Nations girls' education initiative, technical consultation, Beijing, China, 26–27 November. Available at:
http://www.ungei.org/beijing/nigeria _opening.html.
[12.] OSSAP-MDGs (2010).Nigeria Millennium Development Goals (MDGs) countdown strategy2010 to 2015: achieving the MDGs. Abuja: OSSAPMDGs.
[13.] UNDP Nigeria MDG Report (2013). Retrieved from
http://www.ng.undp.org/content/dam/nigeria/docs/MDGs/UNDP_NG_MDGsReport2013.pdf