Review of Maternal Mortality and Near-Miss Events in Kintampo Municipality in the Brong Ahafo Region of Ghana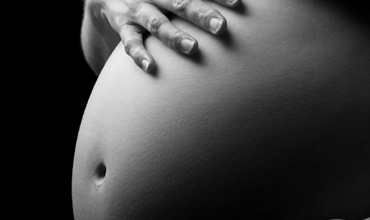 DOI: 10.21522/TIJPH.2013.04.04.Art007
Abstract:
Background: Ghana is one of the countries associated with high maternal deaths and near-miss events. This country has adopted the millennium development goals including reducing maternal mortality by three-quarters, and put improvement in maternal health as one of the health sector development programme performance indicators. The purpose of the study was to review maternal mortality and near-miss events in Kintampo Municipality in the Brong Ahafo Region of Ghana in the past 5 years.
Objectives: The measurement of the study were antenatal and postnatal services family planning and abortion practices, delivery care, education and information services, delay in reaching health facility and facility delay
Methods: Study participants were 196. Secondary data was used to collect information at facility level of which 16 health staff took part. In all, 30 maternal deaths and 45 near-misses from 2007 to 2011 were reviewed. Verbal autopsy was used on 180 participants from 5 communities.
Results: 92% of maternal deaths occurred among young adults. 73% were in critical condition upon arriving at the hospital. 97% of the death occurred at the health facility. Attitude of health staff and inadequate maternal health services were significantly associated with maternal deaths. 90% were not practicing family planning. 48% of them have practiced unsafe abortion before. Facility delay is significantly associated with maternal death and near-miss events
Conclusion: The results of the study can stimulate a change in clinical practice. The study can be used as a quality improvement tools in facilities.
References:
[1] Arkutu, (1995). Activities carried out during PNC include management of the normal puerperium, identification and management of complications, micronutrient supplementation, immunization of baby, counselling and testing and STI prevention, family planning counselling and services.
[2] Brong Ahafo Region Annual Performance Meeting Report (2011) on 21st February, 2012, Sunyani
[3] British Medical Journal report, (2003)
[4] Christian, P. (2009). Prenatal Origins of undernutrtion. Nestle Nutr Workshop Ser Pediatr Program 63: 59; 74 – 77.
[5] Family Planning Acceptor Rate by Region, (2007-2009)
[6] Galadance H.S., Ejembi, C.L. Iliyasu, Z., Alagh, B. and Umar, U.S., (2007). Maternal health in Northern Nigeria: a far cry from ideal. BJOG 114 (40: 448 – 552
[7] Ghana Health Service (2007) Indicators in measuring ANC and Influence of Delivery Care on Maternal Health
[8] GDHS (2008)
[9] GHS road map for accelerating the attainment of the MDGs related maternal and neonatal health in Ghana (2007-2011)
[10] Ghana Demography and Health Survey, (2008)
[11] Ghana MDG Acceleration Framework Action Plan (CAP) (August 2010)
[12] Ghana Maternal Health Survey (2007)
[13] Ghana Statistical Services, (2003). Ghana Demographic and Health Survey Report
[14] Ghana Statistical Service (2005, 2008) Report
[15] Ghana Statistical Service (2005, 2008), Ministry of Health (2006) quality of care during delivery
[16] Health Information Department, Kintampo Municipal Directorate
[17] Hecht, R., Alban, A., Taylor, K., Post, S., Andersen, N.B., Swarz, R. (2006). The Millennium Development Goals. PLoS Med. 3(11): e455
[18] Initiative for Maternal Mortality Programme Assessment (IMMPACT) in Accra on Wednesday, 6th of February, (2003)
[19] Maternal and Neonatal Health in Ghana (2007-2011)
[20] Ministry of Health (2006) Annual Report
[21] Ministry of Health (2008) Annual Report
[22] Ministry of Health (2010) Programme of Work
[23] National Research Council, (2000) Consequences of maternal mortality and morbidity
[24] Onah, H.E., Ikeako, L.C., Iloabachie, G.C. (2006). Factors associated with the use of maternity services in Enugu, southeastern Nigeria. Soc Sci Med. 63 (7): 1870 – 78
[25] Thaddeus and Maine, (1994), distance from a health centre, quality of care expected at the health centre and ability to pay for services also can affect the decision to seek care
[26] United Nations, (2009) Millennium Development Goal five Annual Report
[27] World Health Assembly Report, May (2004)
[28] World Health Organisation (1993) Report
[29] World Health Organisation, (2004); Fillippi et al., (2005) Definition of Maternal near-miss events
[30] World Health Organisation (2004), Maternal Mortality Rates
[31] World Health Organisation (2007), Annual Report
[32] World Health Organisation, (2008) Annual Report. Geneva.
[33] World Health Statistics, (2010) Report