A New Look Care of Mother at Pregnancy & Lactation: Socio-Cultural Practices in Neglected Population in Kapilvastu District of Nepal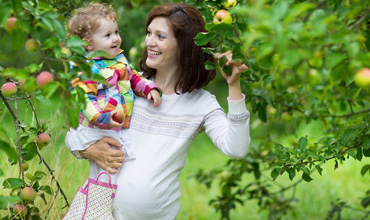 DOI: 10.21522/TIJPH.2013.04.04.Art041
Authors : Shashi Kumar Lal Karna
Abstract:
The study made a new look into existing practice of care of mother during pregnancy and lactation in neglected population predominantly among Muslim, indigenous and lower caste in Kapilvastu district of Nepal. Early marriage, early pregnancy and multiple pregnancies are common socio-cultural practices which is still prevalence in the community.
Women usually go to check pregnancy only for Tetanus injection. The main reason for not visiting check-up is due to family belief that it is 'not necessary'. The husband feels shyness if his wife goes to health facility to see the service providers. The additional foods during pregnancy are not compulsion by the family and women herself. Pregnant women are mostly fed with normal food as usual. Supplementary and more nutritious food during pregnancy are provided especially among economically affluent families. Social belief is that better nutrition during pregnancy will increase baby size which may cause difficulty in delivery and requires operation. Family care and support during pregnancy is low in economically backward communities. Women from poor and Dalit households have high workload during pregnancy.
Home deliveries are more common in compare to institutional deliveries 33.4%. Delivery at health facility is not necessary', 'not customary' and 'husband or family did not allow to go health facility' as mother in law delivered her many child at home. They try all measures in home; if not succeed then only go to hospital. Women still have their babies at home because of the traditional practice of giving birth at home due to lack of money for transportation facility. Women's low autonomy to decide on maternal health issues could be one of the reasons for low institutional delivery. Unfortunately, women in Kapilvastu district were less aware on danger signs during pregnancy and delivery, and some of the lives threating signs are considered normal. Women who had made sufficient antenatal visit were more likely to deliver at health facility.
People preferred to have maternity services from local traditional practitioners called Chamain[i] over professional services. The Chamaini helps them in their own home together with family members; they also do massage, and bathing of women and baby. Family members, especially mother in law and relatives also support the women during delivery. The study also revealed that mal-practices in the community are high during delivery. eg, when women find difficulties in removing placenta after birth, there is practice of putting mother's hair in the mouth. People believe that this cause vomiting which results force in uterus and hence placenta is removed.
Heating the place of birth, massage with heated mustard oil to the women during postnatal period is common. Postnatal women are provided to take local made sweet soup called 'Veli' [ii]soup, which people believe will increase breastmilk and also accelerates uterus constriction. In Tharu culture practices providing to take chilly soup to recently delivered mothers for betterment of mother and child.
Women during postnatal period receive less care and support from the family if the new-born is female child. The care is even less if the women is repeatedly giving birth to female child.
More than50% of the women are not aware about danger signs during pregnancy. The symptoms such as swelling, vaginal bleeding, dizziness, fever and headache were not considered as threats to the health.
In home delivery, cord cutting is done by Chamain, until and unless she arrives. The most frequently mentioned cord care by applying naval cream (36.3%), followed by oil (19.0%) and Kerosene (17.3%) and ashes. Around 47% of the new-borns bath within 24 hours of birth among Kurmi and Dalit ethnicities. In Dalit[iii] communities, where there is belief that new-borns are contaminated with dirty blood are bathed immediately after birth.
Pre-lactating feeds are given in 45% of the neonates; most common being sweet liquid (60.7%). There is widespread belief that such sweet foods might be more energetic and child will be able to suck breast milk easily. Other pre-lacteal foods include animal milk and plain water. Pre-lacteal feeding are more prevalent among indigenous (54.3%), Muslim (46.7%) and Dalit (44.9%).
Women herself hardly make decision to seek maternal care by themselves. Husbands and mothers-in-law were the one who have final saying in such decisions. Very low proportion of women alone had final saying in decisions related to whether to have another child (5.0%), going for ANC visit (9.3%) and place of delivery of the baby (8.7%).
References:
[1].ACHARYA, D. R., BELL, J. S., SIMKHADA, P., VAN TEIJLINGEN, E. R. & REGMI, P. R. 2010. Research Women's autonomy in household decision-making: a demographic study in Nepal. Reproductive health, 7, 1-12.
[2].DEPARTMENT OF HEALTH SERVICE 2014. Annual Report. Kathmandu, Nepal: Government of Nepal, Ministry of Health and Population, Department of Health Service.
[3].GARG, P. & GOGIA, S. 2009. Reducing neonatal mortality in developing countries: low-cost interventions are the key determinants. J Perinatol, 29, 74-75.
[4].KABAKYENGA, J. K., ÖSTERGREN, P.-O., TURYAKIRA, E. & PETTERSSON, K. O. 2012. Influence of birth preparedness, decision-making on location of birth and assistance by skilled birth attendants among women in south-western Uganda. PloS one, 7, e35747.
[5].KAPHLE, S., HANCOCK, H. & NEWMAN, L. A. 2013b. Childbirth traditions and cultural perceptions of safety in Nepal: Critical spaces to ensure the survival of mothers and newborns in remote mountain villages. Midwifery, 29, 1173-1181.
[6].KERR, R. B., DAKISHONI, L., SHUMBA, L., MSACHI, R. & CHIRWA, M. 2008. "We grandmothers know plenty": breastfeeding, complementary feeding and the multifaceted role of grandmothers in Malawi. Social Science & Medicine, 66, 1095-1105.
[7].KHAN, M. H., KHALIQUE, N., SIDDIQUI, A. R. & AMIR, A. 2013. Impact of behavior change communication among pregnant women regarding neonatal care. The Indian Journal of Pediatrics, 80, 804-808.
[8].MASVIE, H. 2006. The role of Tamang mothers-in-law in promoting breast feeding in Makwanpur District, Nepal. Midwifery, 22, 23-31.
[9].MINISTRY OF HEALTH AND POPULATION-NEPAL 2007. National Medical Standard for Reproductive Health: Volume III Maternal and Neonatal Care. Kathmandu, Nepal: Family Health Division.
[10]. MULLANY, B. C. 2006. Barriers to and attitudes towards promoting husbands' involvement in maternal health in Katmandu, Nepal. Social Science & Medicine, 62, 2798-2809.
[11]. MULLANY, B. C., BECKER, S. & HINDIN, M. 2007. The impact of including husbands in antenatal health education services on maternal health practices in urban Nepal: results from a randomized controlled trial. Health Education Research, 22, 166-176.
[12]. NAWAL, D. & GOLI, S. 2013. Birth preparedness and its effect on place of delivery and post-natal check-ups in Nepal. PloS one, 8, e60957.
[13]. SIMKHADA, B., VAN TEIJLINGEN, E., PORTER, M. & SIMKHADA, P. 2006a. Major problems and key issues in Maternal Health in Nepal. Kathmandu University Medical Journal, 4, 258-263.
[14]. UNICEF 2009. The State of the World's Children 2009: Maternal and Newborn Health. Newyork, USA.