Assessing The Awareness And Prevalence Level Of Obesity Among Adolescents And Adults In Ajara– Badagry, Lagos State, Nigeria.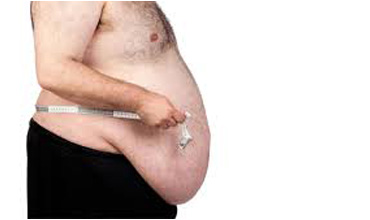 Authors : Emmanuel Adewale Ojo
Abstract:
This project focused on the awareness and prevalence level of obesity among adolescent and adults in Ajara community, Badagry local government area of Lagos State Nigeria. The project was carried out employing a simple survey method and random sampling technique as sampling and data collection tools. Height and weight of study participants were measured to calculate their Body Mass Index (BMI). The World Health Organization (WHO) classification of obesity using BMI was then used to determine the obesity status. A simple pre tested questionnaire was also used to collate information on the awareness of obesity from the respondent. The result shows that about one tenth (13.5%) of the study population were obese, more than half (53.9%) were aware that obesity can lead to death however majorities (90.8%) have not done any test to check their obesity status. The prevalence level (13.5%) from this study is in agreement with the 12% prevalence rate reported by Nkwoka I.J, Egua M.O, et al (2014) as well as within the range of 8.1% - 22.2% defined by Chukwuonye I.I, ChukuA.et al in 2013.
Keywords: Obesity, Prevalence, Nigeria.
References:
[1] Abubakari AR, Lauder W, Agyemang C, Jones M, Kirk A, Bhopal RS. 2008. Prevalence and time trends in obesity among adult West African populations: a meta-analysis. Obes Rev. 2008 Jul;9(4):297-311. doi: 10.1111/j.1467-789X.2007.00462.x. Epub 2008 Jan 7
[2] Chukwuonye II, Chuku A, John C, Ohagwu KA, Imoh ME, Isa SE, Ogah OS, Oviasu E. 2013. Prevalence of overweight and obesity in adult Nigerians – a systematic review Diabetes, Metabolic Syndrome and Obesity: Targets and Therapy 2013:6 43–47
[3] Clinical guidelines on the identification, evaluation, and treatment of overweight and obesity in adults—The evidence report. National Institutes of Health. Obes Res 6(Suppl 2):51S–209S. 1998
[4] Cynthia L. Ogden, Margaret D. Carroll, Brian K. Kit, Katherine M. Flegal. Prevalence of Obesity Among Adults: United States, 2011–2012. NCHS Data Brief, No. 131, October 2013
[5] Finucane MM, Stevens GA, Cowan MJ, et al. National, regional, and global trends in body-mass index since 1980: systematic analysis of health examination surveys and epidemiological studies with 960 country-years and 9.1 million participants. Lancet. 2011; 377:557-67.
[6] http://en.wikipedia.org/wiki/Childhood_obesity
[7] http://www.cdc.gov/healthyyouth/obesity/facts.htm
[8] http://www.who.int/dietphysicalactivity/childhood/en/
[9] http://childdevelopmentinfo.com/child-teen-health/weight-management-healthy-kids-teens/obesity-adolescents/#ixzz3BOVF7fd9
[10] http://www.cdc.gov/obesity/data/adult.html
[11] http://frac.org/initiatives/hunger-and-obesity/what-are-the-consequences-of-adult-overweight-and-obesity/
[12] http://www.mayoclinic.org/diseases-conditions/obesity/basics/risk-factors/con-20014834
[13] http://chealth.canoe.ca/channel_condition_info_details.asp?channel_id=143&relation_id=1711&disease_id=95&page_no=2
[14] http://en.wikipedia.org/wiki/Body_mass_index
[15] http://www.cdc.gov/healthyweight/assessing/bmi/adult_bmi/index.html?s_cid=tw_ob064
[16] http://emedicine.medscape.com/article/123702-treatment
[17] HHS. The surgeon general's vision for a healthy and fit nation. Rockville, MD: HHS, Office of the Surgeon General. 2010
[18] Liam, J. D & Gabriel, S (2009), Donaldsons' Essential Public Health, p.181.
[19] Ogden CL, Carroll MD, Kit BK, Flegal KM 2012. Prevalence of obesity and trends in body mass index among US children and adolescents, 1999-2010. JAMA. Feb 1;307(5):483-90. doi: 10.1001/jama.2012.40. Epub 2012 Jan 17
[20] Peeters .A et al; Annal of internal medicine, 2003 Jan 7; 138(1):24-32
[21] Park, K (2005), Park's textbook of preventive and social medicine, p.316
[22] Reddy SP, Resnicow K, James S, Funani IN, Kambaran NS, Omardien RG, Masuka P, Sewpaul R, Vaughan RD, Mbewu A. 2012. Rapid increases in overweight and obesity among South African adolescents: comparison of data from the South African National Youth Risk Behaviour Survey in 2002 and 2008. Am J Public Health. 2012 Feb;102(2):262-8. doi: 10.2105/AJPH.2011.300222. Epub 2011 Nov 28.
[23] Wikipedia, the free encyclopedia: http://en.wikipedia.org/wiki/Lagos_State.
[24] Wikipedia, the free encyclopedia: http://en.wikipedia.org/wiki/Badagry
[25] Wikipedia, the free encyclopedia: http://en.wikipedia.org/wiki/obesity.
[26] www.who.int/features/factfiles/obesity/facts/en/index1.html
[27] Williamson DF, Pamuk E, Thun M, Flanders D, Byers T, Heath C (June 1995). "Prospective study of intentional weight loss and mortality in never-smoking overweight US white women aged 40–64 years". Am. J. Epidemiol.141 (12): 1128–41.
[28] www.who.int/features/factfiles/obesity/facts/en/index1.html