A Study of Issues Relating to Communication Problems among Patients and Care Providers in District Hospital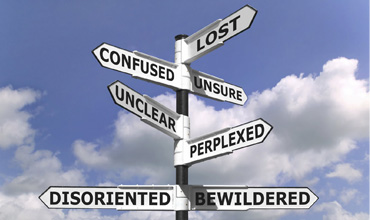 Authors : Sanjay Kumar Singh
Abstract:
SUMMARY
Purnia division is an administrative geographical unit of Bihar, state of India. Purnia is the administrative headquarters of the division. Hindi is the principal language of the district. However other than that, people in different areas follow different dialects. Maithili is one of the prime dialect/languages spoken in the area. People also speak Surjapuri, Polia, Chhika-Chhiki or Angika and Santhali. In some parts of Purnia, Bangla is also spoken.
Hindi is the main language of the district; however, dialects are in vogue in different parts of the district for day-to-day use. People of Amour and Baisa blocks, speak Surjapuri. In the eastern side of Baisi block people speak Polia. Chhika-Chhiki or Angika is spoken in Rupouli and Bhawanipur and some part of Dhamdaha, K.Nagar and Purnia East Block. In Banmankhi, B.Kothi and some part of Dhamdaha. K.Nagar people speak a mix of Maithili and Chhika-Chhiki. Santhali people speak Santhali. In the east and South Baisi block Bangla is also spoken. Out siders speak their own dialects.
PURPOSE
The purpose of this chapter is to examine how language barriers contribute to health disparities among ethnic and racial minorities Language is the means by which a patient accesses the health care system, learns about services, and makes decisions about her or his health behavior. Language is also the means by which the health care provider accesses a patient's beliefs about health and illness, and thus creates an opportunity to address and reconcile different belief systems. In essence, communication between nurses and patients is the heart of nursing care. Without effective communication between patients, families and providers, truly adequate healthcare cannot be achieved. Individuals who have difficulty communicating are especially vulnerable in hospital settings where poor communication can lead to unnecessary pain, confusion, medication errors, and even premature death.
METHOD
The study design involved semi structured face-to-face interviews & filling up questionnaire with the nurses & Paramedical Staffs about their routine work environments and activities, the language problems in which they recently had been involved. The themes reported here emerged from inductive analyses of the data.
RESULTS
Nurses & Paramedical Staffs reported numerous such incidents occurring daily. Aspects of "communication" and "patient management" were the two most commonly cited contributing factors. Nurses described themselves as embedded in a complex network of relationships, playing a pivotal role in patient management. Recurring patterns of communication difficulties occur within these relationships and appear to be associated with the occurrence of confusion.
CONCLUSION
The occurrence of everyday confusion in this study is associated with faulty communication. Communication failures are far more complex and interpersonal power and conflict. A clearer understanding of these dynamics highlights possibilities for appropriate interventions in medical education, training and in health care organizations aimed at improving patient safety.
References: