Trends in Management of HIV/AIDS Clients in a Tertiary Health Facility in South West Nigeria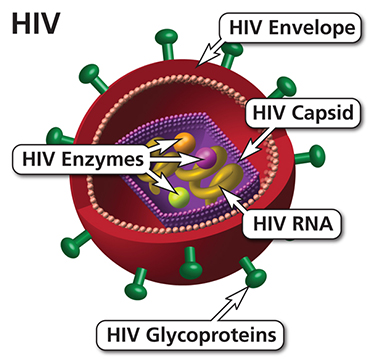 DOI: 10.21522/TIJPH.2013.05.04.Art024
Authors : Amenkhienan Ibidun Florence
Abstract:
Introduction: The scourge of HIV/AID has negative impact on human existence. Global trends in HIV prevalence are alarming despite the use of potent antiretroviral medications for many decades. The impact on individual in a society and communities at large is a public health concern and all hands should be on deck to curb this social menace. The big question is what more can we do to help get to Zero? The objective of this study was to reflect on the trends in HIV care in a tertiary health facility in South West Nigeria and compare with what is obtainable globally and elucidate what more can be done now, to safeguard the future of the next generation.
Methods: In this study, secondary data was used. Monthly records of seropositive patient enrolled in ART care for 10 consecutive years were retrieved. Including routine clinic visits, and wards admissions. A review of monthly records of seropositive clients' (adult, paediatric and antenatal clinics) enrolled in ART programs of Federal Medical Centre Owo Ondo Nigeria was conducted. Data analysis was done using SPSS version 22.0.
Result: Total number of seropositive clients enrolled between the years 2006 to 2015 in the adult ART clinic is 3844 with a monthly average of 344.4 clients. Total number of male that attended ART clinic was 1782 (46.5%) while total number of female was 2058 (53.5%). Prevention of Mother to Child Transmission (PMTCT) the total of pregnant women tested from year 2008 to 2015 is 19,641 but only 3530 (17.97%) were seropositive. Highest enrollment occurred in year 2008 which was 857(22%), with lowest enrollment occurring in 2006 which was 251(6.5%). Therefore, showing decrease in enrolment over the years. A total of 225 clients were transferred out, 19.5% were lost to follow up. However, total pregnant women tested from year 2008 to 2015 is 19,641 out of which 3530 (18%) were seropositive. There is an appreciable decline in the incidence of HIV/AIDS among pregnant women from 2008 till 2015, from 884 (25%) to 173 (4.9%). The prevalence of seropositive pregnant women have reduced from 7.95% in 2008 to 0.9% in 2015.
Conclusion: Early enrolment in ART programme will ensure access to drugs and help safeguard the future. Adequate counseling will help form good habits and thereby reduce the spread of HIV. The use of antiretroviral therapy is significant in reducing morbidity and mortality in HIV positive clients especially in developing countries.
Keywords: Trends, Client, Seropositive, Antiretroviral.
References:
[1]. Bulletin of World Health Organization. Understanding the modes of transmission model of new HIV infection and its use in prevention planning. Kelsey Casea, Peter D Ghysb, Eleanor Gouwsb.
[2]. Centre for Disease control and Prevention. 1993 revised classification.
[3]. Dieffenbach CW, Fauci AS. Thirty years of HIV and AIDS, future challenges and opportunities. Ann Interm Med 2011; 154:766-771.
[4]. HIV Classification: CDC and WHO staging systems Published Date: April 30, 2014.
[5]. HIV CLINICAL RESOURCES. HIV Prophylaxis Following Occupational Exposure. Updated October 2014.hivguidelines.org.
[6]. Infectious Diseases society of America. Antiretroviral therapy may prevent HIV transmission from breastfeeding mothers to infants, Science Daily July 31, 2005.
[7]. NATIONAL GUIDELINES FOR HIV/AIDS TREATMENT AND CARE IN ADOLESCENT AND ADULTS FMOH ABUJA-NIGERIA OCTOBER 2010.
[8]. Mattew fox, Factors influencing Enrollment in Treatment for HIV/AIDS in Zambia, Donor/Finder CDC, 2007-2009.bu.edu/cghd/our.work/project.
[9]. Nigeria 2013 HIV Survey. Last viewed on 01/12/15
[10]. Nigeria HIV Fact Sheet – US Department of State.
[11]. Nigeria National Agency for the Control of AIDS (2014) 'Countries Progress Report 2014'
[12]. Ondo State Ministry of Health HIV AIDS Control programme: www.ondostatemoh.gov.ng/hiv-aids.php. Last viewed on 21/12/15
[13]. "Reviewed Charters for Federal Medical Centres pp 1". Servicom Charters. Servenigeria.com. Retrieved 13 June 2011.
[14]. THE WORLD BANK: worldband.org/indicator/SH.HIV.ARTC.2S?
[15]. The Affordable care Act and HIV/AIDS. http://www.aids.gov/federal-resources. Last viewed on 21/12/15.
[16]. UNAIDS (2015) 'Fact sheet: 2014 statistics'. Last viewed on 20/12/2015
[17]. UNAIDS (2015) 'How AIDS Changed Everything'.
[18]. World Health Organization (WHO) (2015) 'HIV/AIDS'
[19]. UNAIDS and The Henry J. Kaiser Family foundation 2014 'financing the Response to HIV in low and Middle-Income Countries: International Assistance from Donor Governments in 2013'.
[20]. UNAIDS (2014) 'The Gap Report'.
[21]. UNAIDS (2014) 'Epidemiology Fact Sheet on HIV and AIDS in Nigeria'.
[22]. UNAIDS (2014) 'the Gap Report 2014'. Last viewed on 10/12/15
[23]. WHO/HIV/AIDS Mother-to-child transmission of HIV latest updates July 2015.