Understanding Barriers to
Understanding Barriers to Utilization of Maternal and Childhood Services through Community Dialogue in the Context of Result Based Financing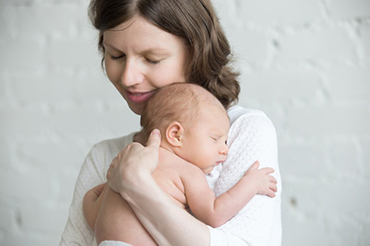 DOI: 10.21522/TIJPH.2013.05.04.Art034
Authors : Priscilla Kusena
Abstract:
Zimbabwe is implementing a Result Based Financing program since 2011, which was designed to improve utilization of maternal and child health services offered by public health facilities. Four years after the program inception, reports of low vitamin A coverage and, high home deliveries are common. The study sought to understand why there is still low uptake of maternal and child health services. Using cases of Mazowe district health facility catchments, community dialogues were employed to explore underlying causalities to low maternal and childhood health services uptake. Qualitative data analysis methods of transcribing, organizing, categorizing, and coding were used to sift themes and emerging issues. Out of 135 community leaders who participated in this study, we found poor accessibility of health facilities (high transport cost, poor road network, long walking distance and unavailability of outreach services), limited health service promotion, and socio-cultural beliefs (clients linked early attendance for antenatal care with abortion from bewitchment) as major barriers to health service utilization in the study community. We also found dialoguing a good method to inform, educate and stimulate collective responsibility towards improving health services uptake in our study communities. We suggest that health programs in Zimbabwe should consider improving accessibility of health facilities, promotion of health services and increase dialoguing with communities on cultural barriers in order to increase the impact of Results Based Health Financing Programs.
Keywords: Barriers, Utilization, Maternal and Childhood Services, Community dialogue, Results Based Financing.
References:
[1]. Andersen, R.M. and Newman, J.F. (1973), "Social and individual determinants of medical care utilization in the United States", Milbank Memorial Quarterly, Vol. 51, pp. 95-124.
[2]. Financing in Health", Centre for Global development, accessed from http://www.researchgate.net/publication/267399930.
[3]. Loewenson, R., Kadungure, A., Shamu, S. and Laver, S. (2012), "Assessment of facilitators and barriers to maternal and child health services in four rural and urban districts of Zimbabwe", Training and Multiple Indicator Monitoring Survey, UNICEF, 2009.
[4]. Minkler, M. and Wallerstein, N. (2005), "Improving Health through Community Organization and Community Building: A Health Perspective. Community organizing and Community Building for Health", Second edition, The State University of New Jersey. pp. 26-50.
[5]. Research Support Centre (TARSC) Report with UNICEF Collaborating Centre for Operational Research and Evaluation (CCORE) Report.
[6]. Result Based Management Mazowe District Work plan. (2015), unpublished quarterly work plan report.
[7]. Save doff, W.D. (2010), "Results-Based Financing for Health Basic Economics of Results-Based United Nations Zimbabwe (2013), "Maternal Mortality in Zimbabwe: Evidence, Costs, Implications", Issue Paper Series, United Nations Zimbabwe Publication Paper 1.
[8]. Valente, T.W., & Fosados, R. (2006), "Diffusion of innovations and network segmentation: The part played by people in the promotion of health", Journal of Sexually Transmitted Disease, 33, S23-S31.
[9]. (The) World Bank (2013), News, Harare, Press Release.