The Pattern of Activities and the use of Sex-Performance Enhancing Drugs among Commercial Drivers in Ile Ife Osun State Nigeria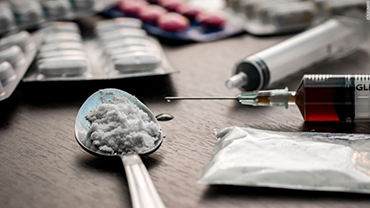 DOI: 10.21522/TIJPH.2013.05.04.Art037
Authors : Akinyemi Patrick Ayodeji
Abstract:
Objectives: This research work aimed at assessing prevalence and pattern of drug use for enhancement of daily and sexual activities among commercial drivers in Ile-Ife, Osun State.
Methodology: a descriptive cross-sectional study designed was utilized. A semi-structured interviewer administered questionnaire was used to obtain data from 240 commercial drivers. Data obtained include socio-demographic variables, drug use for daily activity enhancement, the pattern of perceived sexual challenges, usage of the drug for sexual performance enhancement and willingness accept counselling. Data were analysed using Statistical Program for the Social Sciences (SPSS) version 20 and a p-value of <0.05 was considered to be statistically significant.
Result: Though 67.9% believe their activities can be enhanced only 57.1% do take any psychoactive substance. Prevalence of alcohol consumption was 55.8% and it is the most commonly abused substance to enhance their daily activity performance. Most common means of sexual performance enhancement was the use of herbal mixture (20.3%). Worry about sexual performance, daily activity enhancement, smoking, and alcoholism are predictors of sexual performance enhancing drug usage. A number of sexual partners, age and religion were not significant factors in the use of sexual performance enhancement drugs.
Conclusion: commercial drivers are one of the groups at risk of substance abuse in our society. There is a need for behavioural change communication for this group and create a more suitable environment for counselling on the sex related matters in the health facilities. The existing law prohibiting sales of a psychoactive substance in the motor parks should be enforced.
Keywords:
commercial drivers, herbal mixture, psychoactive substance, sexual dysfunction.
References:
[1]. Adamson, T. A., Ogunlesi, A. O., Morakinyo, O., & Akinhanmi, A. O. (2015). Descriptive National Survey of Substance use in Nigeria. Journal of Addiction Research and Therapy.
[2]. Anyanwu, M. O., Akinyode, F., & Adewole, A. (2016). Outbreak of methanol poisoning in a semi urban community, Ondo state, southern Nigeria, April-May 2015: A descriptive analysis. International Journal of Infectious Diseases, 45, 216. doi: 10.1016/j.ijid.2016.02.492.
[3]. Ayodele, R. B. (2017). BAN ON ALCOHOLIC DRINK SALES IN MOTOR PARKS: FACTS AGAINST ITS WORKABILITY IN ROAD ACCIDENT PREVENTION IN NIGERIA. [ban, alcohol drinks, accident, drivers]. 2017.
[4]. Berdjis, N. (2015). Nigeria Mystery Outbreak Solved. The Disease Daily, from www.healthmap.org/site/diseasedaily/article/nigeria-mystery-outbreak-solved-24915.
[5]. Kehinde, O. S., & Olusegun, F. F. (2012). Taking alcohol by deception II: Paraga (alcoholic herbal mixture) use among commercial motor drivers in a south-western Nigerian city. [journal article]. BMC Research Notes, 5(1), 301. doi: 10.1186/1756-0500-5-301.
[6]. Laebikan, V. O., & Ayinde, O. (2012). Rapid situation assessments of alcohol and substance use among commercial vehicle drivers in Nigeria East African Medical Journal, 89(11).
[7]. Makanjuola, A. B., Aina, O. F., & Onigbogi, L. (2014). Alcohol and other psychoactive substance use among tanker drivers in Lagos, Nigeria. European Scientific Journal, 10(15).
[8]. Muazu, M., & Aliyu, A. (2008). Prevalence of psychoactive substances use among commercial Motorcyclistsand its health and social consequences in Zaria, Nigeria. Annal of African Medicine, 7(2).
[9]. Ndikom, C. M., Ndikom, O. B., & Uvere, E. (2014). Substance Use and Perceived Consequences on Health and Safety among Commercial Motorcyclists in Ibadan North Local Government, Ibadan, Nigeria. NDLEA. (2015). National Drug Control Master Plan (NDCMP) 2015-2019, from www.ndlea.gov.ng.
[10]. Okafor, O. (2015). FRSC bans the sale of alcohol in motor parks in Rivers State, PM News. Retrieved from www.pmnewsnigeria.com/2015/11/30/frsc-bans-sale-of-alcohol-in-motor-parks-in-rivers.
[11]. Okpataku, C. (2015). Pattern and reasons for substance use among long-distance commercial drivers in a Nigerian city. [Original Article]. Indian Journal of Public Health, 59(4), 259-263. doi: 10.4103/0019-557x.169649
[12]. Williams, Y. (2015). FRSC to ban alcoholic beverages' sale at motor parks, from www.happenings.com.ng/frsc-to-ban-alcoholic-beverages-sale-at-motor-parks/.