Pattern and Distribution of Malaria Disease in Wulu-A Typical County in South Sudan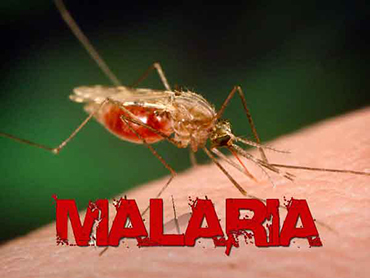 DOI: 10.21522/TIJPH.2013.05.04.Art057
Authors : Gabriel O. Ayeni, Ebenezer Obi Daniel, Oladapo Michael Olagbegi, Okwuoma C Abanobi, Oyewale M Morakinyo
Abstract:
South Sudan was reported as having one of the highest malaria burdens in sub-Saharan Africa. A better understanding of the pattern and distribution of the infection is considered to have implication on prevention and control. The objective of this study was to investigate the pattern and distribution of reported Malaria infection in Wulu, South Sudan.
Secondary data on malaria cases managed between January 2014 and December 2016 across all the eleven health districts of the county were obtained from the Health Management Information System and the District Health Information Software. Descriptive statistics were used to analyze the extracted data.
The finding showed similar trend in the pattern and distribution of Malaria disease across the health districts between 2014 and 2016. Also the incidence rates for the overall population were 29.5%, 23.7% and 36.7% for 2014, 2015 and 2016 respectively. However a much higher incident rate was recorded among the under-5 year population for the same period (76.5%, 47.1%, and 64.5%). Malaria cases among under-5 years of age in the area account for 52-59% of Outpatient department consultations between 2014 and 2016. Also the finding showed sharp rise in the number of cases reported for 2016 although the same yearly trend was maintained across the year and districts.
The finding showed similar trend in pattern and distribution of Malaria infection over the period of 2014 to 2016 and across the health districts; it did not however suggest a reduction in the trend of occurrence. More attention should be given to the under-5 year population.
Keywords: Malaria, Pattern and distribution, Outpatient department, Under-5 years, Wulu.
References:
[1]. Abdalla S.I., Malik E.M., and Ali K.M. (2007): The burden of malaria in Sudan: incidence, mortality and disability – adjusted life – years. Malar J, 6:97.
[2]. Amek N, Bayoh N, Hamel M, Lindblade KA, Gimnig JE, Odhiambo F, et al (2012): Spatial and temporal dynamics of malaria transmission in rural Western Kenya. Parasit Vectors. 2012; 5:86. doi: 10.1186/1756-3305-5-86.
[3]. [Chanda E., Doggale C., Pasquale H., Azairwe A., Baba S. and Mnzava A (2013): Addressing malaria vector control challenges in south Sudan: proposed recommendations. Malar J. 12:59.
[4]. Kalinga-Chirwa R, Ngongondo C, Kalanda-Joshua M, Kazembe L, Pemba D, Kululanga E (2011): Linking rainfall and irrigation to clinically reported malaria cases in some villages in Chikhwawa District, Malawi. Phys Chem Earth Parts A/B/C. 2011; 36: 887–894. doi: 10.1016/j.pce.2011.07.053.
[5]. Oxford (2011): Malaria endemicity. http://www.map.ox.ac.uk/explore/about-malaria/malaria-endemicity/.
[6]. Lowe R, Chirombo J, Tompkins AM (2013): Relative importance of climatic, geographic and socio-economic determinants of malaria in Malawi. Malar J. 2013; 12:416. doi: 10.1186/1475-2875-12-416.
[7]. Reid HL, Haque U, Roy S, Islam N, Clements A (2012): Characterizing the spatial and temporal variation of malaria incidence in Bangladesh, 2007. Malar J. 2012; 11:170. doi: 10.1186/1475-2875-11-170.
[8]. RoSS (2009): Ministry of Health Malaria indicator survey report, Republic of south Sudan.
[9]. Tanner M., Greenwood B., Whitty C., Ansah E., Price R.,Marsh K., Hemingway J., Osier F (2015): Malaria eradication and elimination: views on how to translate a vision into reality. Bio Medical Central, 13: 167.
[10]. Walldorf JA, Cohee LM, Coalson JE, Bauleni A, Nkanaunena K, Kapito-Tembo A, et al. (2015): School-age children are a reservoir of malaria infection in Malawi. PLoS ONE. 2015; 10(7):e0134061. doi: 10.1371/journal.pone.0134061.
[11]. [WHO (2013): Country Cooperation strategy at a glance: belize. Geneva: World Health Organization; 2013.
[12]. WHO (2016): World Health Organization; Malaria. Intern. Travel and health; visited 1st Oct, 2016. Available at http://www.who.int/ith/en/.
[13]. WMR (2015): World Malaria Report 2015: Regional and Country profile.
[14]. Yusuf SK. (2013): Spatial temporal impacts of climate variability on malaria distribution in Gulu and Mpigi districts in Uganda using GIS. MSc thesis, Asian Institute of Technology, Thailand, 2013. www.rsgis.ait.ac.th/rsweb2010/research/2013.