Knowledge and Perception of Health Care Providers as Correlates to the Provision of Contraceptive Services to Adolescents in Abuja, Nigeria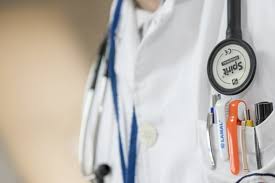 DOI: 10.21522/TIJPH.2013.08.02.Art022
Authors : Catherine O. Agbede, John I. Akinoye, Adebayo M. Mustapha, Omotayo A. Amodemaja
Abstract:
Objective: This study sort to determine the levels of knowledge, perception, and practice of healthcare providers as correlates to providing contraceptive services to adolescents in Abuja, Nigeria.
Methodology: This study adopted a descriptive cross-sectional survey design guided by a behavioral theory. A 38-item semi-structured questionnaire was used to collect data from 139 healthcare providers by multistage sampling technique, validated at Cronbach alpha 0.82. Data collected were analyzed using IBM SPSS version 23 to compute descriptive and inferential statistics which were statistically tested at a 5% level of significance.
Results: Majority (72.7%) of participants were females with 69.80% having knowledge of modern contraceptives below average (5.50±1.47). More than half, 55.30% (26.55±5.73) had a positive perception towards providing contraceptive services to adolescents. Respondents had 56.10% positive perceived barrier; 61.80% positive perceived self-efficacy while 53.30% negative perceived benefit of providing contraceptive services to adolescents. A total of 58.30% of participants (12.87±5.42) were providing contraceptive services to adolescents. There was a significant relationship between knowledge and practice (r= 0.335; p=000) and Perception and practice (r= 0.494; p=000) of health care providers.
Conclusion: The provision of contraceptives to adolescents by healthcare providers was shown to be inadequate. Knowledge of modern contraceptives and perception were major factors in the provision of contraceptive services to adolescents. In-service training and workshops can reinforce these factors thereby increasing the provision of these services to adolescents.
References:
[1]. Ayele, B. G., Gebregzabher, T. G., Hailu, T. T., and Assefa, B. A., 2018, Determinants of teenage pregnancy in Degua Tembien District, Tigray, and Northern Ethiopia: A community-based case-control study. PLoS ONE, 13(7).
[2]. Darroch, J. E., Woog, V., Bankole, A., and Ashford, L. S., 2016, Adding It Up: Costs and Benefits of Meeting the Contraceptive Needs of Adolescents (New York: Guttmacher Institute).
[3]. World Health Organization, 2016, Global health estimates 2015: deaths by cause, age, sex, by country and by region, 2000–2015, Geneva.
[4]. Baldwin, M. K., and Edelman, A. B., 2013, The effect of long-acting reversible contraception on rapid repeat pregnancy in adolescents: a review. Journal of Adolescent Health, 52(4), S47–S53.
[5]. National Population Commission and ICF International, 2019, Nigeria Demographic and Health Survey 2018 Key Indicators Report Abuja, Nigeria, and Rockville, Maryland, USA, NPC and ICF.
[6]. World Health Organization, 2020, Adolescent pregnancy, Date of access: 16/03/2020.
https://www.who.int/news-room/fact-sheets/detail/adolescent-pregnancy
[7]. Paul, M., Nasstrom, S. B., Klingberg-Allvin, M., Kiggundu, C., and Larsoon, E. C., 2016, Healthcare providers balancing norms and practice: challenges and opportunities in providing contraceptive counseling to young people in Uganda—a qualitative study. Global Health Action, 9, 30283.
[8]. Schwandt, H. M., Speizerm I. S., and Corroon, M., 2017, Contraceptive service provider-imposed restrictions to contraceptive access in urban Nigeria. BMC Health Services Research, (1), 268.
[9]. Tumlinson, K., Okigbo, C. C., and Speizer, I. S., 2015, Provider barriers to family planning access in urban Kenya. Contraception, 92(2), 143–51.
[10]. Nora, W., Sheree, S., Rebecca, P., Nompumelelo, Y., Jean, B., Ian, S., and Annelies, V. R., 2016, Healthcare provider knowledge, practice, and attitudes towards safer conception for HIV-affected couples in the context of Southern African guidelines. AIDS Care, 28(3), 390-396.
[11]. Crankshaw, T. L., Mindry, D., Munthree, C., Letsoalo, T., and Maharaj, P., 2014, Challenges with couples, serodiscordance and HIV disclosure: Healthcare provider perspectives on delivering safer conception services for HIV-affected couples, South Africa. Journal of the International AIDS Society, 17, 18832.
[12]. Guzzo, K. B., and Hayford, S. R., 2018, Adolescent Reproductive and Contraceptive Knowledge and Attitudes and Adult Contraceptive Behavior. Maternal and Child Health Journal, 22(1), 32–40.
[13]. Tshitenge, S. T., Nlisi, K., Setlhare, V., and Ogundipe, R., 2018, Knowledge, attitudes and practice of healthcare providers regarding contraceptive use in adolescence in Mahalapye, Botswana. South African Family Practice, 60(6), 181-186.
[14]. Chernick, L. S., Schnall, R., Higgins, T., Stockwell, M. S., Castaño, P. M., Santelli, J., et al., 2015, Barriers to and enablers of contraceptive use among adolescent females and their interest in an emergency department-based intervention. Contraception, 91(3), 217–225.
[15]. Omishakin, M. Y. J., 2015, Knowledge, Attitude and Practice of Family Planning among Healthcare Providers in Two Selected Health Centers in Osogbo Local Government, Osun State. Women's Health & Gynecology, 1(2), 009.
[16]. Bratlie, M., Aarvold, T., Skarn, E., Lundekvam, J., Nesheim, B. I., and Askevold, E., 2014, Long acting reversible contraception for adolescents and young adults-A cross sectional study of women and general practitioners in Oslo, Norway. European Journal of Contraception & Reproductive Health Care, 19, S189–90.
[17]. World Health Organization, 2015, Medical eligibility criteria for contraceptive use, 5th edition, Geneva, WHO.
[18]. Miller, M. K., Mollen, C. J., O'Malley, D., Owens, R. L., Maliszewski, G. A., Goggin, K., et al., 2014, Providing adolescent sexual health care in the pediatric emergency department: views of health care providers. Pediatric emergency care, 30(2), 84–90.
[19]. Ahanonu, E. L., 2014, Attitudes of Health Care Providers towards Providing Contraceptives for Unmarried Adolescents in Ibadan, Nigeria. Journal of Family Reproductive Health, 8(1), 33–40.
[20]. Wong, L. P., Atefi, N., Majid, H. A., and Su, T. T., 2014, Prevalence of pregnancy experiences and contraceptive knowledge among single adults in a low socioeconomic suburban community in Kuala Lumpur Malaysia. BMC Public Health, 14(3), 1.