Knowledge, Attitude and Perceptions of Pregnant Women towards Caesarean Section among Antenatal Clinic Attendants in Cape Coast, Ghana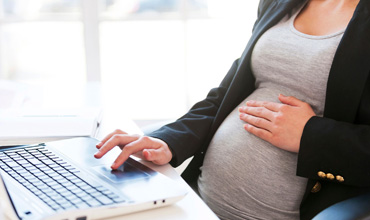 DOI: 10.21522/TIJPH.2013.05.01.Art007
Authors : James KojoPrah, Andreas Kudom, Obed UwumbornyiLasim, Emmanuel KwasiAbu
Abstract:
Over the years, caesarean section has become increasingly safe and remains one of the most commonly performed surgeries in obstetric practice worldwide. Even though there is an increased rate of Caesarean section in both developed and developing countries, some studies have suggested that African women have an aversion for it. We therefore set out to assess the knowledge, attitude and perceptions of Ghanaian women towards caesarean section.
A descriptive cross sectional study was conducted in the University of Cape Coast Hospital. A structured questionnaire was used to assess the knowledge, attitude and perception of 412 pregnant women towards caesarean section. Total knowledge was categorized as inadequate (<50%) and adequate (≥50%). All the 412 respondents were aware of caesarean section. There was, however, a low level of adequate knowledge (39.6%) among the respondents. Majority of the women (94%) preferred vaginal delivery to caesarean section as their primary mode of delivery. Although 40% perceived that most women undergoing CS may die, 95.7% were willing to undergo the operation when indicated. However, 4.3% of the pregnant women would refuse the surgery even if indicated. Formal education (p=0.018), parity (p=0.035) and a previous experience of caesarean section (p<0.0001) were significantly associated with adequacy of knowledge on caesarean section.
Even though there was a high awareness among the pregnant women, there was a low level of knowledge on caesarean section in our setting. Educational messages on caesarean section should be prepared to address especially issues on safety of the procedure and how post-operative pain is managed. Doctors should actively get involved in the education on caesarean section at the antenatal clinics, probably this will increase the knowledge of antenatal clinic attendants on CS.
Keywords: Caesarean section, awareness, knowledge, perception, University of Cape Coast Hospital, Ghana.
References:
[1]. Adageba, R.K., Danso, K.A., Adusu-Donkor A., & Ankobea-Kokroe F. (2008). Awareness and perception of and attitude towards caesarean delivery among antenatal. Ghana Med J. 42: 137 – 140.
[2]. Adeoye-Sunday, I., & Kalu, C.A. (2011). Pregnant Nigerian women's view of caesarean section. Niger J ClinPract. 14: 276 – 9.
[3]. Ashimi, A.O., Amole, T.G., & Aliyu, L.D. (2013). Knowledge and attitude of pregnant women to caesarean section in a semi-urban community in northwest Nigeria. J West AfrColl Surg. 3(2): 46-61
[4]. Awoyinka, B.S., Ayinde, O.A., & Omigbodum, O.A. (2006). Acceptability of caesarean delivery to antenatal patients in a tertiary health facility in South West Nigeria. J OBstetGynaecol. 26(3); 208-10
[5]. Aziken, M., Omo-Aghoja, L., & Okonofua, F. (2007). Perceptions and attitudes of pregnant women towards caesarean section in urban Nigeria. ActaObstetGynecol Scand. 86(1):42–47.
[6]. Chaser, M.J. (1956). Caesarea section, sterilization and hysterectomy. In: Munro Kerr's Operative obstetrics, BallierreTindall and Cox, London, 1956; p.539
[7]. Chong, E.S.Y, & Mongelli, M. (2003). Attitudes of Singapore women towards caesarean and vaginal deliveries. Int J Gynaecol Obstet. 80:189-194.
[8]. Coulter, A., Parsons, S., & Askham, J. (2008). Where Are The Patients In Decision- Making About Their Own Care? Copenhagen, Denmark: WHO Regional Office For Europe;2008
[9]. Danso, K., Schwandt, H., Turpin, C., Seffah, J., Samba, A., & Hindin, M. (2009). Preference of Ghanaian women for vaginal or caesarean delivery postpartum. Ghana MedJ 43(1):29-33.
[10]. Deneux-Tharau, C., Carmona, E., Bouvier-Colle, M.H., & Breart ,G. (2006). Postpartum maternal mortality and caesarean delivery. ObstetGynaecol. 108(3 pt1):541–548.
[11]. Devendra, K., & Arulkumaran, S. (2003). Should doctors perform elective caesarean section on request? Ann Acad Med Singapore. 32(5):577–581.
[12]. Etuk, S.J., Asuquo, E.E.J., & Ekanem, A.D. (1999). Maternal mortality following Caesarean section at the University of Teaching Hospital, Calabar, Nigeria. Niger J Med. 8: 62 – 65.
[13]. Ghana Demographic Health Survey, 2014.
[14]. Ilesanmi, A.O., Odukogbe, A., & Olaleye, D.O. (1997). Vaginal delivery after one previous Caesarean section in Nigerian women. J Obstet Gynecol. 17: 139 -41.
[15]. Kwawukume, E.Y. Caesarean section. In: Kwawukume EY, Emuveyan EE, editors. Comprehensive Obstetrics in the Tropics. Dansoman: Asante and Hittscher Printing Press; 2002. p. 321-329
[16]. Mary, L.N. Information Giving and Education In Pregnancy: A Review Of Quanlitative Studies. J Perinat Educ. 2009 Fall;18(4):21-30
[17]. Multiple Indicator Survey, Ghana Statistical Services, 2011
[18]. Nkwo, O.P., & Onah, H.E. (2002). Feasibility of reducing Caesarean section rate of the University of Nigeria Teaching Hospital, Enugu-Nigeria. Trop J ObstetGynaecol. 19 (2): 86-9.
[19]. Orji, E.O., Ogunniyi, S.O., & Onwudiegwu, U. (2003). Beliefs and perception of pregnant women at Ilesa about Caesarean section. Trop J ObstetGynaecol. 20: 141 -143.
[20]. Osis, M.J.D., Padua, K.S., Duarte, G.A., Souza, T.R., & Faundes, A. (2001). The opinion of Brazilian women regarding vaginal labour and caesarean section. Int J Gynaecol Obstet 75:S59-S66.
[21]. Prah, J., Ameyaw, E.O., Afoakwah, R., & Kudom, A. (2016). Factors affecting birth weight in Cape Coast, Ghana. Int J ReprodContraceptObstetGynecol. 5:1536-9.
[22]. Risica, P.M., & Phipps, M.G. (2004). Educational preferences in a prenatal clinic. Int J Childbirth Educ 21(4):4–7.